Still have a long list of holiday shopping to conquer? You're in luck! Check out this only-in-the-Garden-State gift guide and get to work! (While you're at it, get yourself something, too!)
Shop
From makers of soap to producers of bison jerky, Jersey Flavor promotes independent, New Jersey-based artisans who work in small batches with high quality ingredients. Each package includes a Jersey Flavor tote bag.
Love the Cook: Located along Cape May's iconic Washington Street Mall, this cozy gift shop offers wide range of house-roasted coffee blends, teas, and condiments. Online ordering is also available.
Just Jersey Goods: Born-and-bred-in-NJ candy, pasta, and so much more (including a ton of non-food stuff!). Each box from the Morristown shop offers its own unique flair. Shop online or stop in!
Have a few different people to shop for? Head over to The Union Market and Gallery, where you'll find artisan coffees, granola, baked goods, and several non-food handmade items.
---
Nosh
Find a sweet treat! Check out Chef Michelle Spell's confections at Ava's Cupcakes in Rockaway, or order online—they ship nationwide.
Delicious Orchards, based in Colts Neck, offers fresh fruit baskets, pies, cakes, and more, both in-store and online.
Crispy, sweet, and…healthy? Crispy Green, based in Fairfield, offers freeze-dried fruits with no gluten or added sugar. Choices include apple, Asian pear, banana, cantaloupe, mango, pineapple, and tangerine.
Pine Barrens Native Fruits offer beyond-tempting salsas, jams, honeys, dressings and more, but the thing to write home about is the cranberry harvest tour. Need a gift? Send a friend on the tour!
Big Bad Dad's Jams: Order simple, natural, and preservative-free jams, jellies, marmalades, and butters made the old-fashioned way or find them in an area retail spot.
Sweet and crunchy candy apples are a classic, and the Glenwood-based Candy Apple Shoppe offers creative twists to the classic favorite, including Butterfinger and apple pie. The shop also offers chocolate-covered pretzel rods. They ship all over the continental United States.
T.M. Ward Coffee: This coffee shop started in 1869 in Newark, New Jersey, and now has a second location in Chatham. It's a charming shop with an extraordinary selection of fresh ground coffees, teas, dried fruits, nuts, sweets and other gourmet gifts and accessories.
Gourmet organic cookies at your service! Bang Cookies sells their treats online but in some cases you can pick up your order from their Jersey City facility. Look out for them at farmers markets across the tri-state area as well.

Jersey Barnfire Hot Sauce: Sourced locally, supporting local farms and jobs, these sauces can be purchased online during the holidays or at select retailers throughout the state.
Jonesbar offers organic health bars packed with nutrients and are often vegan and gluten free. Available online and at Rook Coffee Shops.
Rowan Hot Sauce: Rowan University President Ali A. Houshmand is finding a hot way to make college affordable for all. To support students in need, he is selling his private-recipe hot sauce, and all proceeds go to the Rowan University Student Scholarship fund.
Chocodiem: With locations in Clinton, NJ, and Easton, PA, as well as an online shop, Chocodiem is ready to help you shop for the chocolate lover in your life.
Tayta's Desserts: Cookies and tarts and candies, oh my! This bakery/cafe and teahouse in Mahwah offers a range of dessert items, which are also available for online orders.
---
Drink
New Jersey Craft Beer: Get your beer-loving friend a gift to remember. New breweries are popping up all across the state, so it's easier than ever to take home some bottles, cans or growlers for the beer lover on your list. (And don't forget to check out the exceptional ciders, mead, spirits, and wine.)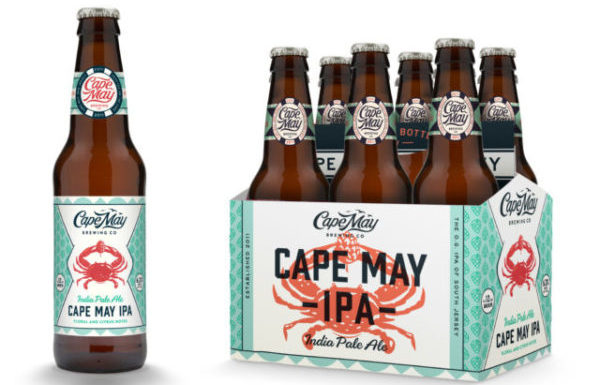 New Jersey Wines: NJ has so many wineries, so why not adventure outside the box to try something local? Note: Many liquor stores statewide have a "New Jersey" section featuring some local wineries.
For a cozy and toasty seasonal gift, pair Vanillamore's house-made hot chocolate mix (signature or spicy blend) with a package of the-real-deal vanilla bean marshmallows. And if your gift recipient has a real sweet tooth, the recently opened Montclair eatery also offers S'mores candy bars, candied hazelnuts and other retail items, as well as celebration cakes in signature and seasonal flavors. Stop by on Bloomfield Avenue or order online.
Smart Sips Coffee: This e-commerce business is woman-owned and NJ based. Smart Sips offers unusual, yet delightful, flavored coffees in k-cup packs. They are sugar free and carb free with no artificial sweeteners. The Perk Box makes for a perfect gift, with a variety of flavors included.
New Jersey health coaches Beth Ritter Nydick (founder of Blue Barn Kitchen) and Tara Roscioli (of Align Wellness Studio) dove in to answer the question "What can we drink?" Check out their book Clean Cocktails: Righteous Recipes for the Modern Mixologist  to learn what they discovered!
The result of the ultimate Jersey collaboration, the 
Bibo Barmaid
is described in Melissa Beveridge's
August 2017 article
as "a cocktail-making system that's sleek enough to store on your counter and quick enough to serve up an expertly mixed cocktail in less than 20 seconds." 
Owners Francis Schott and Mark Pascal, proprietors of
Stage Left Steak
in New Brunswick since 1992, offer their collection of the finest estate-bottled wines and hand-crafted spirits through an online experience: 
Stage Left Wine Shop.
 Here you'll find a well-curated list of unusual wines.
---
Cook
In his debut cookbook, The Samba Montclair Cookbook, Brazilian-born Ilson Gonçalves shares for the first time the authentic home-style recipes of his childhood—customer favorites at his restaurant, Samba Montclair. Copies are available at the restaurant and on Amazon. Learn more about the book here.
Deborah Smith authored the Jersey Shore Cookbook. For the 2016 book, the Jersey Bites founder gathered recipes from some of the best Jersey Shore restaurants, from Keyport to Cape May.