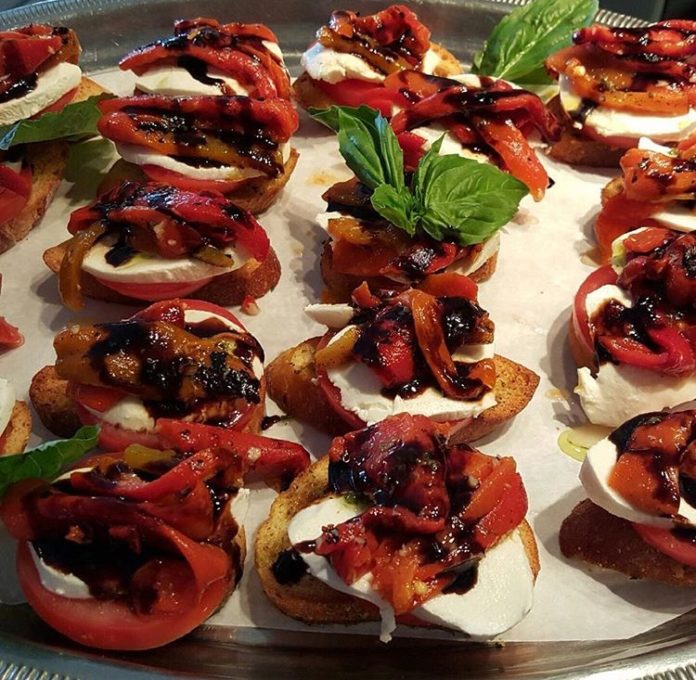 It's a pleasure to write about the fare you have enjoyed again and again. Limani Seafood Bar & Grill in Westfield is one of the finest seafood restaurants in the area. And it's great to know about their local sourcing.
Open now for nearly a decade, Limani is located on North Avenue in the town center of Westfield, and offers tantalizing menu items with an authentic Mediterranean flair. The restaurant provides gracious, friendly service and seasonal al fresco dining, and Westfield locals and many more have made the spot  an area favorite. The restaurant has even captured the attention of the New York Times, where Shivani Vora concluded a recent article by saying, "We ate every bite in glee."
George and Vasilia Vastardis, a married couple, are the owners of Limani. George is the chef and manages daily operations while Vasilia works with him on the weekends. A native of Greece, George is completely true to his roots with the restaurant's gourmet cuisine.
We asked George to tell us a little bit about his Jersey Fresh sourcing. "As owners and chefs we try to seek the best and freshest produce and seafood available," he said. "I prefer local Jersey items for Limani if they're available. Since we are a seafood restaurant, my emphasis is on the best seafood and its availability this time of year. Some of these items include Jersey black sea bass, considered by many as the best eating fish in the sea. Black sea bass has a mild, sweet subtle flavor. The best preparation methods include grilling, broiling or pan sautéing. Monkfish from New Jersey is also available as well as skate and golden tilefish. New Jersey also produces A-1, top-of-the-line Blue Point oysters, farmed on the southern shore of our state in the Delaware Bay. Another oyster from Port Norris, is the East Point oyster, firm plump meat with a mild salty-sweet flavor."
George also talked about his relationships with local fisheries. "Point Pleasant Co-Op is the source of the king of all flounder fluke," he said, "commonly known as summer flounder. It is the best eating flat fish around. Also with trips leaving from the Point Pleasant Co-Op nearly every nice day, scallop production is booming with day boat fresh, with no chemicals added. These sugar sweet local dry sea scallops are simply the best."
Limani also uses Jersey Fresh produce whenever possible. George commented, "The produce from Jersey in the summer season is abundant with fresh tomatoes, zucchini, fresh green beans, eggplant, a variety of melons, bell peppers and Jersey corn. Our menu incorporates many of these items as staple ingredients in many of our dishes."
When you're at Limani, be sure to really explore the menu. There is an extraordinary array of appetizers, soups, salads and entrees. And the servers are happy to discuss your options. Don't forget to bring along your favorite wine or beer. (Limani is BYOB.) We most recently enjoyed the Limani house salad with crisp red leaf lettuce, mixed greens, cucumbers, red onion, grape tomatoes, Greek olives and a light balsamic vinaigrette dressing. The stuffed flounder was cooked to perfection, with crabmeat stuffing accompanied by garlic mashed potatoes and a medley of fresh vegetables. And while seafood takes center stage at Limani, several of the people in our party enjoyed meat dishes like the Greek style lamb chops and New York strip steak. Pasta lovers will be pleased with entrees like the seafood fra diablo with slowly simmered shrimp, scallops, clams, mussels and calamari in a savory mild or hot sauce over a bed of linguini or capellini. Portions are generous, but you might want to save some room, as the dessert menu offers scrumptious items worth checking out.
One trip to Limani will never be enough. It will likely become one of your favorite spots when you are in the Westfield area.
Limani serves lunch and dinner and also has menus for groups that includes a brunch menu.
Reservations are highly recommended.
Limani Seafood Bar & Grill
235 North Avenue West
Westfield
908-233-0052
All photos are courtesy of Limani Seafood Bar & Grill.