This sponsored article is brought to you by Downtown Cranford.
Around the World in Cranford, NJ
Maybe you're in the mood for souvlakia at Ambeli Greek Taverna. Or perhaps you could go for an order of shakshuka at Oasis Restaurant. And it's quite possible that you'll end any meal with a dark chocolate mousse macaron from Délice Macarons. A seemingly endless list of eateries may be rooted in lands far from the Jersey coast, but these up-and-coming hot spots all have one thing in common: Cranford.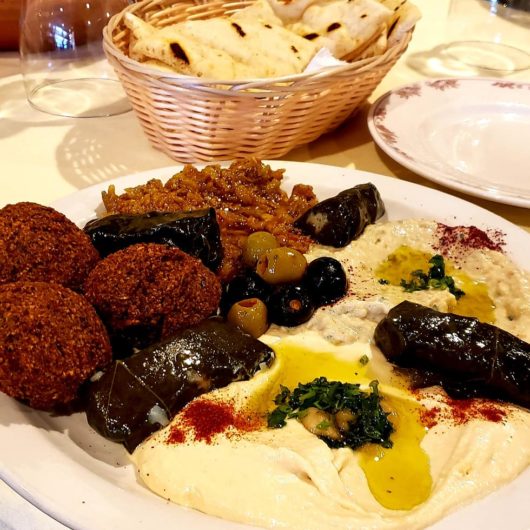 Over the past few years, Cranford's dining scene has exploded. These days, people travel from far and wide to enjoy any number of cuisines in the Union County community. If you haven't been there, now's the time to pay Cranford a visit: Restaurant Week kicks off Sunday, February 23.
Restaurant Week: What You Need to Know
The Downtown Cranford Winter Restaurant Week is back this February! From Sunday, February 23 through Friday, February 28, diners can enjoy prix fixe dinner menus at a number of downtown restaurants. There are options for everyone's tastes, from casual to fine dining, from Greek cuisine to Irish, Italian, American, Mexican, and more. Diners can look over the menus on Downtown Cranford's website and are encouraged to make reservations.
Participating Restaurants
For a look at what you can expect, please check out this video: Downtown Cranford Winter Restaurant Week.
Enter to Win
The Downtown Cranford office will also hold a Dine or Drink Downtown for a Year Contest where diners are encouraged to send in pictures from their dinners at participating restaurants. Entries can be emailed to DMC@cranfordnj.org and should include the participant's name and address, as well as information on the dish and where it's from. The pictures will be posted on social media with people voting on their favorite pictures. The winner will receive gift certificates to 12 downtown drink or dining spots, generously donated by the owners. Deadline: Sunday, March 1!
For more information on Restaurant Week, as well as everything that's happening downtown, you can follow Downtown Cranford on Facebook, Instagram, and Twitter.
Come see for yourself why Cranford has been named a "Union County dining destination!"
Shown at top: Greek salad from Ambeli Greek Taverna.