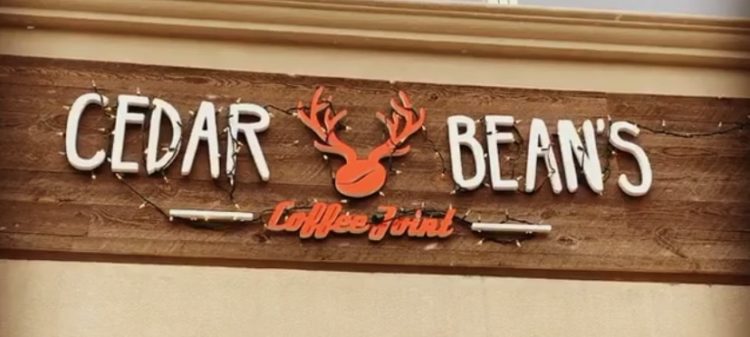 It was a brisk Thursday evening as an energetic crowd arrived at Cedar Bean's Coffee Joint in Cedar Grove: a hip, eclectic gathering of guitar players, artists, bohemian types, a punk rocker or two, parents and their kids, dedicated java drinkers, and a gregarious MC named Natty Bumpercar, who is also a local parent and stand-up comedian. The Caffeinated Open Mic night featured an impressive roster of aspiring singer/songwriters.
A Local Hub for the Arts
Having just celebrated the café's first year, owner Dave Fletcher reflected on how his place has evolved as a cultural outpost in downtown Cedar Grove. "We've stumbled onto something special," Fletcher said, describing Cedar Bean's Coffee Joint as a "family friendly place" where people can enjoy live music, art exhibits, a monthly book club, Salsa dancing, and great coffee and tea.
Here's a sampling of what's coming up at Cedar Bean's Coffee Joint:
Saturday, January 25, 11 a.m.: Kids' singer Guitar Bob
Tuesday, February 4, 7:30 p.m.: The Art of the Pour, hosted by Barista Casey (purchase tickets via Facebook)
Saturday, February 15, 8 p.m.: Fuego Gitano, "After the Love Is Gone" — Gypsy Fire
Saturday, February 22, 8 p.m.: Surprise of the Century
Tuesday, February 25: Mardis Gras celebration
Every Thursday, 7 p.m.: Caffeinated Open Mic
Third Friday of every month: Salsa Night (check Facebook for tickets on Eventbrite)
"The café offers people a comfort zone," Fletcher said. "The first idea was to establish a café, but as time went on we soon realized that this is a place to support the arts in the area." Several events also include a charitable component, where a percentage of purchases go back to a local school or nonprofit organization. Recent art shows have included Roberto Zaragoza, Vlad Selepouchin (pictured below), Janet O'Neil, and Hannah Bouchard.
It All Started with Some Cold Brew
Years ago, Fletcher produced homemade cold-brewed coffee (an intense 18-hour process) for a Montclair establishment. He confessed to being particular about how coffee and tea should be brewed or steeped at the proper temperature and for the right amount of time. "Customers enjoy the history and culture of coffee, where it's sourced and how it's made, but tea has equally interesting traditions," he said. Fletcher realized that putting the time and research into the brewing process has a definite impact on the end result, and was determined to create beverages that reflected that belief.

On the Menu
For cosmopolitan caffeine connoisseurs, there's a robust list of brewed coffees at Cedar Bean's Coffee Joint, such as Meadowbrook Magic, Winter Wonderland, and Ol' Darkness. Their Lenape Leap espresso is used in their espresso drinks like lattes and cortados.
Breakfast and lunch offerings include hand-crafted sandwiches, wraps, soups, avocado toast, Nutella toast, French toast, and an assortment of seasonal offerings. Local bakeries provide breads, muffins, croissants, donuts, cookies, cakes, and pastries. (The chocolate chip banana bread was especially tasty.)
And the coffee has made it to other menus as well—as of mid-January, locals can stop by Sip & Swirl, an ice cream shop in Little Falls, for a cup, cone, or pint of Cedar Bean's Coffee Joint ice cream, made with ground coffee from the shop.
Along the Trail
Fletcher enjoys hiking along the Lenape Trail, a 34-mile "greenway" that begins in the South Mountain Reservation in Millburn and Maplewood and winds its way through Verona, Cedar Grove, Little Falls, and Montclair, eventually ending at Newark's Branch Brook Park. His love for the trail is reflected in the iconic deer antlers that dominate the café's décor. Fletcher said area residents know that wild deer roam freely through the environs of Cedar Grove and its neighboring towns, which gives the motif a bit of extra signficance. "We joke that the deer own this town, not the humans," said Fletcher. From this, the legend of "Ol' Cedar Bean" was born: the stately buck who would rather drink a cup of dark roast than sip from a babbling brook. A few pictures of Cedar Bean's Coffee Joint's mysterious mascot adorn the walls.
Before Cedar Bean's
Originally from the Woodstock, NY, area, Fletcher lived in Brooklyn for 19 years. He and his wife, Sharon, who grew up in Clifton, and their sons, Ty and Desmond, moved to Cedar Grove in 2015. Fletcher also owns a design agency, The Mechanism, with most of his work revolving around web development, graphic design, corporate identity, and social media.
In and Around the Area
Cedar Bean's Coffee Joint is part of a business trend that's taken root in other area towns as well. Recent arrivals include Paper Plane Coffee Co. and Legacy Coffee, both launched in Montclair early last summer, while the Montevideo Café opened in Nutley in October. A few other nearby establishments that have opened in recent years include Blue Hippo Coffee Co. (Verona), Ethan and the Bean (Little Falls), and Java Love (two locations in Montclair).
The coffee shop trend is fueled by a spirit of entrepreneurship among café owners, along with the enduring urban/suburban café society coffee craze. The American coffeehouse, as a venerable institution, became closely associated with the rise of folk music in Greenwich Village during the 1950s—a romanticized haven for poets, musicians, and the local intelligentsia. Coffee shops like Cedar Bean's Coffee Joint are determined to keep those connections alive by providing a comfortable place for people to unwind, grab a bite to eat, and of course, enjoy an amazing coffee.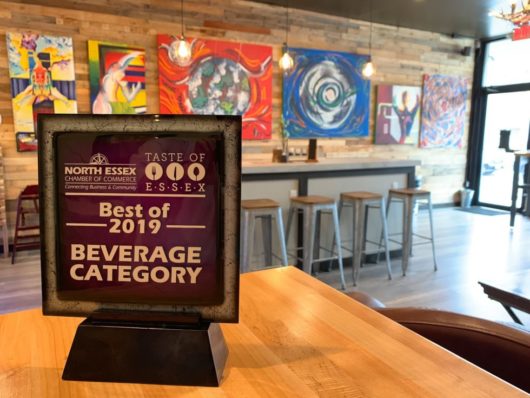 Cedar Bean's Coffee Joint
575 Pompton Ave. (Route 23)
Cedar Grove, NJ 07009
908-955-8200
Photos courtesy of Cedar Bean's Coffee Joint unless otherwise noted.