More than a decade ago Montclair residents Kristine-Ellis Petrik and Jodie Dawson were searching for a great cup of coffee at their seasonal getaway in verdant Sullivan County, in upstate NY. As coffee enthusiasts, their palates were well acquainted with the range of fresh-brewed, upscale offerings from metropolitan area cafes.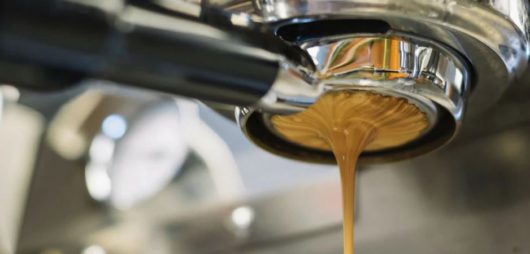 However, their quest in the Empire State was unsuccessful. This initial disappointment gave way to a caffeine-craving inspiration: They would establish their own gourmet coffee roasting enterprise. At the time Kristine worked as a journalist and Jodie's career was in child psychology. "I'm very kinesthetic," Ellis-Petrik said, referring to her abilities to learn via tactile awareness and physical activities. "Jodie has a good sense of business."
Open for Business
They did their homework and purchased a 1,200-pound coffee roaster. Things quickly began to fall into place. Java Love's first location opened on May 1, 2011: a 400-square-foot shop in Beekman Mill, Kauneonga Lake, NY. A fledgling business plan unfolded and for two years Jodie and Kristine roasted coffee for Sullivan County restaurants. Their shop also had just enough room to sell coffee drinks to walk-in customers.
Since then, their caffeinated (decaffeinated) journey has been fueled by thousands of cups of coffee, tea, shots of espresso, lattes, and cappuccinos, along with the good wishes of loyal patrons. They found ways to endure the many months of pandemic restrictions, with takeout orders and bistro-style sidewalk service.
Kristine and Jodie celebrate 10 years of serving "coffee with integrity (and love)," a milestone that includes two spots in Montclair and two in NY State. In addition to the brick-and-mortar locations, the business encompasses an online store that ships roasted-to-order beans, plus two mobile espresso carts for catered events.
Marking the anniversary, the two took time to reflect on their journey. Coffee roasting was a major career shift for Dawson (a clinical psychologist) and Petrik (a former CNN exec). "We didn't know a thing about roasting coffee or running a business, so we trusted our instincts, educated ourselves, and forged ahead," said Dawson. "Java Love was built with loads of passion, a good deal of grit, and a healthy dose of caffeine."
All About the Beans
For sommelier-turned-roaster Petrik, it's all about the beans. "We committed to sourcing ethically and sustainably grown beans," said Petrik, a certified coffee roaster and green bean buyer. "As we've grown, we've done so without sacrificing quality or integrity. We serve coffee made from beans roasted just a few days before, so you can taste and appreciate the difference."
The business gained momentum in Kauneonga Lake, accelerating to include over 50 wholesale accounts. This growth compelled them to move into a larger space—a former restaurant in White Lake, New York—a stone's throw from Bethel, the site of the 1969 Woodstock music festival. The word "love" in the company name is an homage to that legendary "Aquarian Exposition:" three days of peace and music. They renovated the facility, relocated their roaster and related coffee equipment, and launched Java Love Coffee Roasting Co. on July 4, 2013.
Making an Entrance in Montclair
In 2014, Java Love opened a café on Bellevue Avenue, in Montclair, just steps from the Upper Montclair train station. Through the work of Shaun Killman Designs, the café's earth-tone interior décor utilizes reclaimed Catskill wood and burlap coffee sacks, while the talents of Stellabird Creative bring the chalkboard menus and mottos throughout the space to life.
A second café in Montclair opened, this one on Church Street, in March 2016. Then on November 15, 2019, Java Love celebrated the grand opening of a shop in Suffern, NY, which offers breakfast, brunch, and baked goods.
Along with coffee, tea, and iced drinks, Java Love provides a fresh, daily assortment of cookies, muffins, pastries and croissants. Restaurateur and Chopped (Food Network) champ Meny Vaknin (Mish Mish/Marcel Bakery and Kitchen, 631½ Valley Road, Montclair) has created a hearty menu of sandwiches, wraps and other bites for the Suffern and downtown Montclair locations.
And while they've traveled many miles and lived in many places, Jodie and Kristine declare that they're Jersey Girls at heart.
The Big Picture
As they focus on the operations of their four locations, Jodie and Kristine have also become immersed in the global dynamics of the coffee business. They source coffee beans from exotic locations in Africa, South and Central America, and Asia, and control the production process from start to finish.
Java Love works with a supply chain of honorable importers and puts a high premium on being a responsible international business partner. The business purchases coffee that is certified with Fair Trade, Rainforest Alliance, USDA Organic, and the Café Femenino Foundation's designations. Every two weeks Java Love receives shipments of 3,000 pounds of coffee beans, which they roast in small batches (25 pounds at a time). "There's no automation," Kristine pointed out. "We do everything by hand."
Ten years on and the daily grind continues, one bean at a time. Rock on, Java Love.
Java Love Coffee Bar
244 Bellevue Ave
Montclair, NJ 07043
Java Love Church Street
49 Church Street
Montclair, NJ 07042
Java Love Coffee Roasting Co.
Sullivan Catskills
PO Box 522
1577 NY State Route 17B
White Lake, NY 12786
Java Love Roastery and Cafe
50 Lafayette Ave.
Suffern, NY 10901
javaloveroasters.com
Facebook
Instagram
Images courtesy of Java Love.