Sushi, Italian, and shave ice, oh my! Check out these recent openings across the Garden State.
Cafe LaDeDa, Highlands
Seastreak Ferry riders from Highlands, NJ, can now enjoy fresh gourmet coffee at the new Cafe LaDeDa located at the ferry terminal. In addition to the various coffee options, CafeLaDeDa has an array of breakfast dishes, yogurt parfaits, sandwiches, and baked goods. Vegan, keto, and gluten-free options are available.
Cafe LaDeDa
71 Waterwitch Avenue
Highlands, NJ
CapoStrada, Ocean City
If you're in the Ocean City area and love Italian food, you're in luck. CapoStrada brings Italian street food to the island, offering a range of options, including pizza, piadinas, and charcuterie boards.
CapoStrada
501 E 9th Street
Ocean City, NJ 08226
Dave's Hot Chicken, Wayne
A California-based spicy chicken franchise that got its start as a pop-up restaurant in 2017, Dave's Hot Chicken recently opened its first Jersey location, in Wayne. At this chicken spot, you can eat anything from sliders and wings to chicken tenders and, of course, fries to accompany the many chicken options. Investors include Drake, Maria Shriver, Michael Strahan, and Samuel L. Jackson.
Dave's Hot Chicken
57 NJ-23
Wayne, NJ
Eighty Twenty, Westwood
Located inside B&S Kitchen in Westwood, Eighty Twenty was recently named the best burger in New Jersey. No doubt this is related to the restaurant's signature recipe of 80/20 beef, Vidalia onions, American cheese, and the house special: Mandy sauce. It's fair to say there's an Eighty Twenty frenzy for burger lovers in North Jersey. Starting as a pop-up and event caterer, Eighty Twenty has found a home for its unique brand of high-quality smash burgers and fries on Westwood Avenue.
Eighty Twenty
48 Westwood Avenue
Westwood, NJ
Kailani, New Milford
Hawaiian food in New Jersey is not all that common. Even so, New Milford recently became home to Kailani, a Hawaiian shave-ice-and-ramen restaurant. At Kailani, you can have fun mixing and matching flavors to create unique and delicious combos of ice cream or enjoy some Hawaiian-style ramen.
Kailani
840 River Road
New Milford, NJ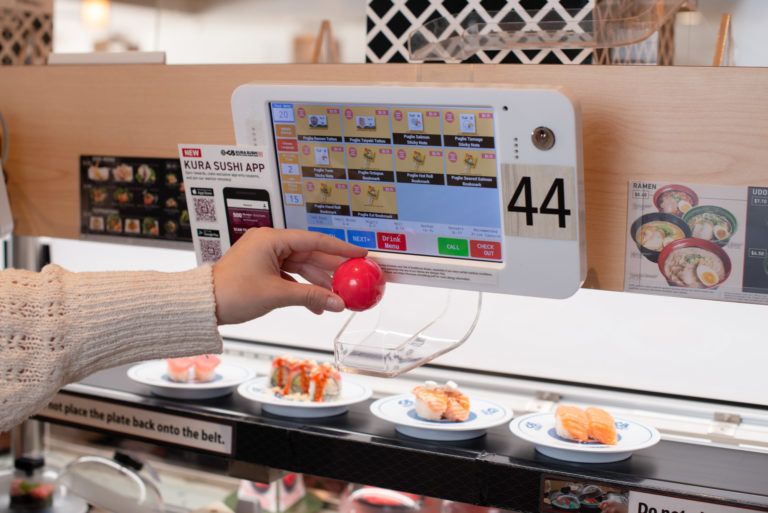 Kura Sushi, Edison
Known for its fresh fish and unique interactive dining experience, this revolving sushi bar offers over 140 menu items. With a conveyor belt circulating throughout the restaurant, you can select handmade nigiri, sushi rolls, hand rolls, desserts, and more. If you're craving noodles, or you don't see the sushi that you're looking for on the belt, not to worry. Each table has a tablet you can order from at your leisure. After preparing your food, the chefs send it zipping down an express belt, directly to your table.
Kura Sushi
1781 Route 27
Edison, NJ
La Bendita, Westfield
After closing its doors for two months, La Bendita in Westfield has reopened and returned with a fresh and new look. The Mexican restaurant relaunched under new management, with an extension to its menu.
La Bendita
116 Quimby St #114
Westfield, NJ
Lucky Elephant Cafe, Sewell
New to Sewell, the Lucky Elephant Cafe opened recently on Egg Harbor Road in Washington Township, NJ. You can order the popular piña colada smoothie or choose from a range of bubble milk tea flavors. This is the perfect place for locals as they serve a mega-lunch option, taking Thai food to the next level.
Lucky Elephant Cafe
73 Egg Harbor Road
Sewell, NJ
Ristorante LUCCA, Bordentown
Recently opened, Ristorante LUCCA is the place to be for a romantic dinner. The combination of piano, wine, and dim lights makes Ristorante LUCCA an entire experience and an ideal date night spot. This elevated Italian restaurant offers an extensive collection of fine Italian wines.
Ristorante LUCCA
144 US-130
Bordentown, NJ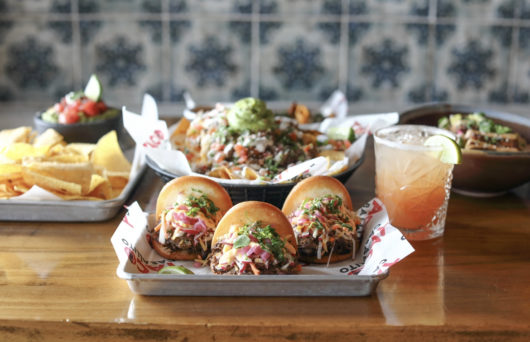 Taco Caballito Tequileria, Cape May
This one is for the tequila lovers. Modern Mexican meets artisanal tequila in Cape May. Taco Caballito serves eclectic Mexican food and has over 70 different tequilas. Stop in for a unique, handcrafted cocktail and enjoy a taste of Mexico right here in the Garden State.
Taco Caballito Tequileria
429 Beach Avenue
Cape May, NJ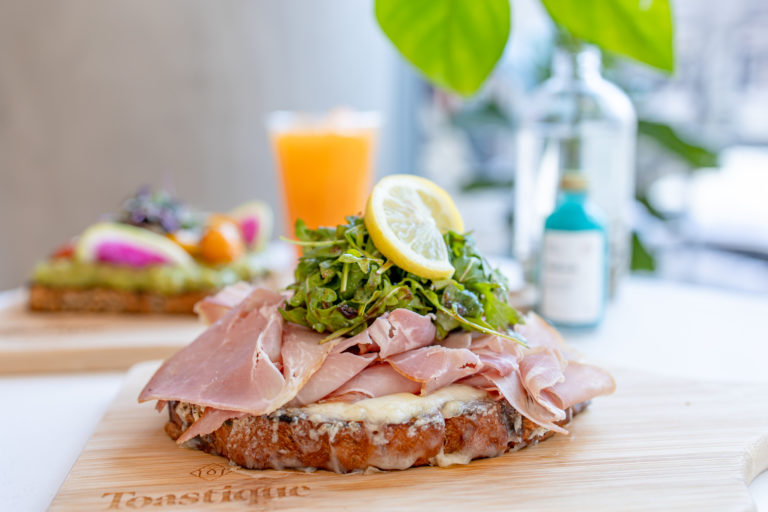 Toastique, Hoboken
All about balance, Toastique serves a variety of savory and sweet toast. This gourmet toast-and-juice bar also offers fresh and colorful acai bowls and wholesome juices. It's a place to get something that's both delish and good for gut health.
Toastique
1450 Washington Street
Hoboken, NJ