Here we are in 2023 and I'm just over halfway through my first full "year of drinking Jersey." Hard to believe, isn't it? Before we get too far into 2023 let's take a look back at 2022 and some of the breweries that made their debut last year.
Boundless Shade Saison
Wild Air Beerworks, Asbury Park
This place is as quirky as the VW Microbus that is parked inside — not outside — the entrance. Wild Air Beerworks specializes in the improbable mix of wild fermentation and lager beers. The ying and yang, or the dirty and clean, of the beer world.
The crazy thing is that they both do extremely well. And Wild Air has one of the most interesting tap lists I've seen. Boundless Shade is as quirky of a Saison you'll encounter. Locally foraged hickory bark is introduced into the boil for a slightly smoky, or toasted, character. It's a nice seasonal twist to a beer style I usually associate with warmer temperatures. Wild Air is off to a great start.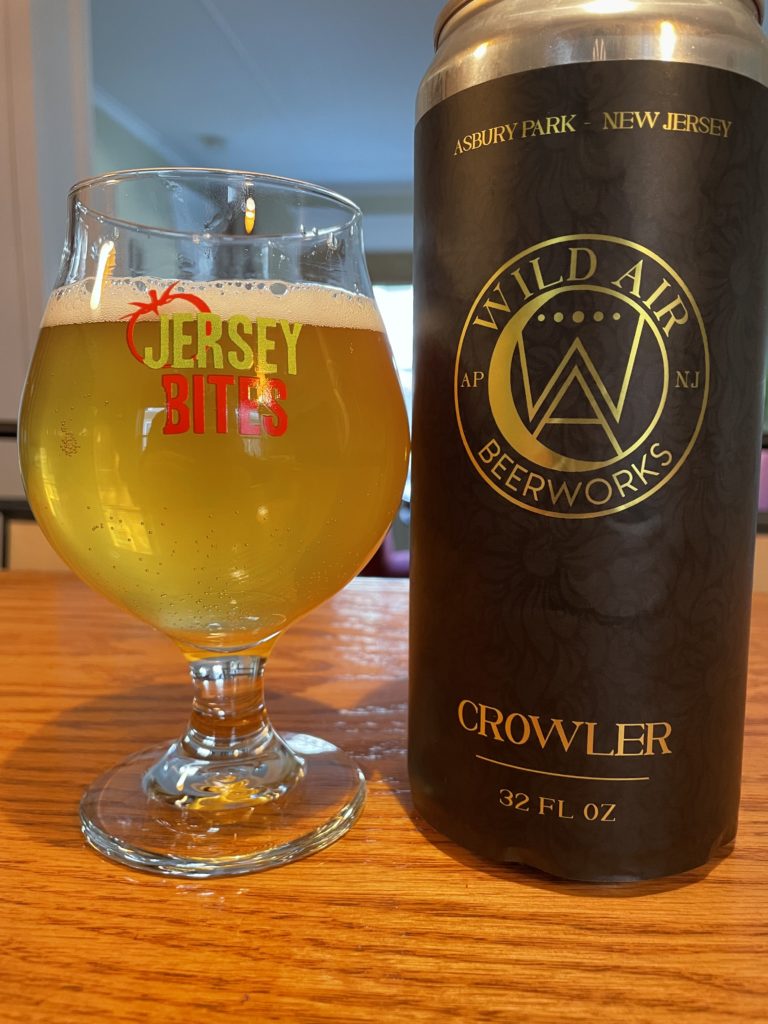 Decemberfest
Farmers and Bankers Brewing, Woodstown
Salem County's first brewery is located in that southwestern corner of New Jersey that looks like midwestern farm country. As the name suggests, Farmers and Bankers Brewing is housed in a beautiful 19th-century bank building. Interestingly, the space was once the National Bank of Woodstown. This brewery-meets-restoration project has produced some very nice beer.
Decemberfest is a second batch of the popular Octoberfest Marzen Lager. (Nobody wants a great party to end.) It has a rich ruby red hue, velvety smooth malt character,and slightly dry ending which made it one of my favorites too. There's a lot going on in and around this quaint little town. Now you have another great reason to check out the often overlooked Salem County.
Hoppy Pilsner
Birdsmouth Beer, Oceanport
Part of the massive revitalization effort going on at what used to be Fort Monmouth, Birdsmouth Beer is worth checking out. I grew up in the shadow of the fort and worked there for over a decade before it closed, so this was a nostalgic experience for me.
The brewery is located in the old commissary building. The space is in an area that is still a work in progress. But the brewery itself is bright and clean, much like the tasty lagers they make. For hopheads dissuaded by the thought of an all larger brewery, fear not.
Hoppy pilsner has enough bite to keep you happy without crossing the line and scaring off the craft beer newbie. In the growing popularity of pilsners, this one definitely stands out. If you think you don't like lagers, Birdsmouth just might change your mind.
Building Sandcastles
Coastal Brew Works, Wall
Although currently still contract brewing, Coastal Brew Works did enter the marketplace over the summer with a season appropriate, hazy IPA. The hop combo of Sabro and Motueka give this tropical treat a heavy dose of coconut and lime. Works for me!
In the crowded space of NEIPAs, Building Sandcastles stands out as one that is serious about having a good time. Speaking of a good time, check out co-owner John Fladung's podcast, The Lager Room Guys. I'm looking forward to Coastal finding a home soon and to seeing what else they come up with.
I believe that this small sampling of New Jersey's brewing class of 2022 illustrates just how artistic and creative this state's brewing culture is. Wouldn't it be a shame to lose that?
Here's to the entire brewing class of 2022! Cheers!