March 17:
Midnight Market
is back in Jersey City! This is NOT a farmers market, but rather an indoor foodie nightlife celebration. Featuring 20 different food vendors from NYC and NJ, the event doubles as a dance party. Food and drinks are capped at $5 each so guests can have the opportunity to try multiple vendors without breaking the bank. Entrance fee is also $5. This is a 21-and-older, cash-only event. 7:30 p.m. to midnight. More details can be found
here
. [gdlr_space height="20px"]
March 17 to 19: Spring CraftMorristown is a unique event featuring products from 150 top American makers. Besides a plethora of art, jeweler, furniture and more, there is also our favorite: gourmet specialties, from baked goods to granola and maple syrup. View the full list of vendors and get more show information here. This event takes place Friday, Saturday, and Sunday. Admission is $9 (seniors $8, kids free). 430 Western Avenue, Morristown. [gdlr_space height="20px"]
March 18 and 19:
St. Patrick's Day is just getting started at Laurita Winery
, with a two-day festival featuring Tom Brett "The Bog Boys" and Scanlin (12 to 4 p.m.) and O'Hara (4 to 8 p.m.) on Saturday, and on Sunday, Ballyhaunis (11:30 a.m. to 2:30 p.m.) and the Snakes (3 p.m. to 7 p.m.). 
UPDATE:
Due to the weather, this event will be all indoors, and there will be no food trucks. Admission is now free for all attendees. Music, Irish dancing, and vendors will be inside.If you purchased a ticket, please email info@lauritawinery with the subject "St. Patrick's Refund" with the name you used to purchase your ticket, for a full refund. 85 Archertown Road, New Egypt. [gdlr_space height="20px"]
March 18: Shamrocks and Shillelaghs is a music festival featuring food, drinks, and specialty vendors. There will be an Irish buffet, full bar, Jameson Lounge, and Guinness Beer Garden. This event is open to all ages. Click here for tickets and more information. 3 p.m. to 11:45 p.m. Convention Hall, Asbury Park. [gdlr_space height="20px"]
March 18 and 19: Valenzano Winery hosts their first ever Sinfully Sweet & Foodie Festival indoors and across the winery. The event showcases bakeries, chocolatiers, sweet treat and savory specialists from around the area, along with non-food vendors. Admission grants access to the winery grounds, vendors, a wine tasting, and a souvenir glass. Click here for more details and tickets. 11 a.m. to 4 p.m. Admission is $15. 1090 Route 206, Shamong. [gdlr_space height="20px"]
March 19: Giants of Generosity is celebrating its 10th anniversary with the 4th Annual Food & Wine Show! The event will feature samplings from popular local restaurants, wineries, and spirit and beer vendors. Giants of Generosity will also be honoring its founder and presidents, D. Jane Albanese and proceeds of the fundraiser will help families and individuals experiencing critical situations throughout the Bergen area. The event is 1:30 p.m. to 5:30 p.m. and to purchase tickets ($65 each), click here. 145 Dean Drive, Tenafly.[gdlr_space height="20px"]
March 19 to 23: The Delaware River Towns Restaurant Week will offer either a $35.00 prix fixe fine-dining menu or a $25.00 prix fixe casual-dining menu from over 30 restaurants in Lambertville, New Hope, Centre Bridge, Frenchtown, Lumberville, Stockton, Washington Crossing, and Point Pleasant. View the list of participating restaurants and their special menus. [gdlr_space height="20px"]
March 22: Support the Boys & Girls Clubs of Gloucester County by joining the Pitman Pub Crawl! The event, catered by Dia De Los Burritos, takes place from 6 p.m.to 8 p.m. at Kelly Green, 154 South Broadway, and Human Village, 148 South Broadway, both in Uptown Pitman. Tickets are $50 and must be purchased online, in advance. [gdlr_space height="20px"]
March 23: South Jersey's premier food and beverage event, the 34th Atlantic Cape Community College Restaurant Gala returns. Individual tickets are available for $200 each. The event takes place in the Avalon Ballroom of Harrah's Waterfront Conference Center. The event showcases thousands of hors d'oeuvres prepared by students from the Academy of Culinary Arts. For more information, contact Alicia McMackin at 609-463-4672 or amcmacki@atlantic.edu. 5100 Black Horse Pike, Mays Landing.[gdlr_space height="20px"]
March 24: Get ready for Jersey City Whiskey Fest, a festival featuring over 100 styles of whiskey and spirits. From 7 p.m. to 10 p.m., you can speak with whiskey distillers, master blenders, and other whiskey experts who will be in attendance. General admission is $60 each to those 21 and over and includes a 5-ounce sample cup, unlimited samples of whiskey, live music, and access to food, vendors, and merchandise. Click here to purchase tickets. Harborside, Jersey City. [gdlr_space height="20px"]
March 24, April 28, May 12: Check out the Roxey Ballet's Open Barre! Event is for ages 21 and up. Donation is $15 in advance or $20 at the door. Each event has a separate theme and will feature beer, wine, and snacks, along with an opportunity for great conversation and sneak peeks at an upcoming ballet. Click here for tickets. Canal Studios, Lambertville. [gdlr_space height="20px"]
March 25: Check out Beers on the Boards, a boardwalk craft beer fest at Martell's Tiki Bar on the Point Pleasant Beach boardwalk. There are two sessions available: an afternoon session from 12:30 p.m. to 4 p.m. and an evening session from 6 p.m. to 9:30 p.m. Both sessions will also feature live music from the Brue Crew. Tickets include a gourmet buffet and beer from over 30 breweries. Tickets are $55 each for 21 and older, and $25 each for designated drivers. Click here to purchase tickets. 308 Boardwalk, Point Pleasant Beach. [gdlr_space height="20px"]
March 25: The Second Annual Bridgewater JCC Beer Festival is a 21-and-over-only event featuring live music and a wide selection of craft beers. Attendees are supporting the JCC Scholarship Fund, and receive a sampling glass. Food is available for purchase. Tickets are $35 (plus fee) until March 18, and then $40 until the day of the event. Designated drivers pay $10, and get two non-alcoholic beverage/snack bar tickets. Shimon and Sara Birnbaum Jewish Community Center, 775 Talamini Road, Bridgewater. [gdlr_space height="20px"]
March 25 and 26: How sweet it is! Come on down for the Annual Maple Sugarin' Open House at Lusscroft Farm, where you'll learn how syrup is made from sap. Fresh syrup will also be available for purchase. Event runs from 10 a.m. to 3 p.m. and is presented by the Heritage and Agriculture Association, the NJ Tree Farm Program, and the NJ Society of American Foresters, in Association with the NJ DEP/Division of Parks & Forestry. 50 Neilson Road and 4H Trail, Wantage. [gdlr_space height="20px"]
March 26: Head over to the Kappa Delta Shamrockin' Food Truck Festival, hosted by Kappa Delta Sorority of TCNJ, from noon to 5 p.m. Admission is $2 per person, and proceeds go to Prevent Child Abuse New Jersey. The College of NJ, 2000 Pennington Road, Ewing.[gdlr_space height="20px"]
March 27: The Taste of Middlesex, presented by the Edison Chamber of Commerce and the Pines Manor, will be held from 5:30 to 8 p.m. Admission is $50 per person, and the event includes dishes from a host of local restaurants. Event is for ages 21 and up. Pines Manor, 2085 NJ-27, Edison. [gdlr_space height="20px"]
March 31 to April 2: Time is running out to get your tickets for the 9th Annual NJ Wine & Food Festival at Crystal Springs, featuring Chef Daniel Boulud, the festival's guest of honor. Friday night events are sold out, but click here for details about Saturday's extensive agenda and Sunday's brunch.  [gdlr_space height="20px"]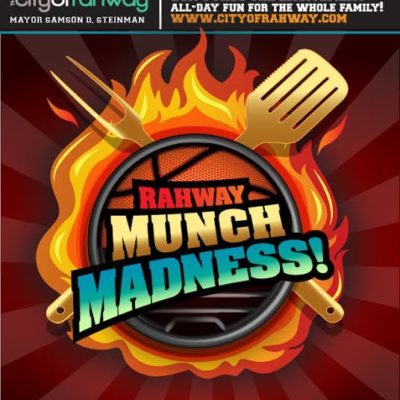 April 1: Check out Munch Madness, Rahway's food truck, barbeque, and basketball event! Munch Madness starts at 12 p.m. inside the Rahway Recreation Center for the Court Jesters Performing Basketball Team performance, and then from 2 p.m. to 6 p.m., guests can enjoy food trucks and a barbeque competition in the City Hall parking lot. Admission is free. 3 City Hall Plaza, Rahway.[gdlr_space height="20px"]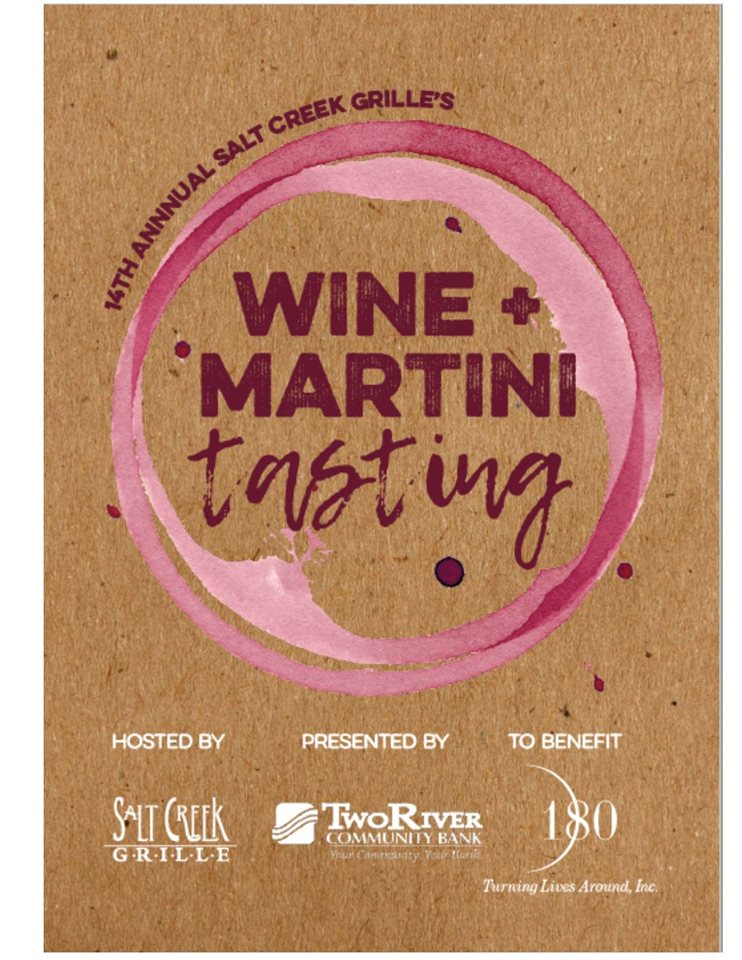 April 6: Salt Creek Grille – Rumson presents its Wine & Martini Tasting Event, a night of entertainment, wine, food, and a live auction, all to benefit 180 Turning Lives Around, Inc. Premium wines, specialty martinis, hors d'oeuvres, pasta, carving stations and desserts will be provided by Salt Creek Grille. Check out artisanal cheese tables, provided by Sickles Market and a raw bar provided by Lusty Lobster. The event will start at 7 p.m. and will feature entertainment by the Bobby Boyd Trio and a live auction by New Jersey 101.5 FM Radio's Big Joe Henry. Individual tickets are $150. For more information about tickets, click here. 4 Bingham Avenue, Rumson.[gdlr_space height="20px"]
April 21: Tickets are now available for Rahway Taste of Spring! This one-night event features culinary delights from more than 40 regional food establishments, tasting stations, fine wine, aperitifs, craft beer and live entertainment. Tickets are $30 in advance and $40 at the door price. You can purchase tickets at the Rahway Recreational Center, Witty's Fine Liquors, Beana's Para Siempre, Pinho's Bakery and if you click here. Rahway Recreational Center, 275 E. Milton Ave, Rahway.[gdlr_space height="20px"]
April 22 to 29: The Rahway Arts & Business Partnership presents Rahway's Restaurant Week. Participating restaurants in Rahway will offer a prix-fixe menu (excluding drinks, tax and tip) for either a lunch or a dinner, depending on the establishment. While you're in the area, considerchecking out a show at the Union County Performing Arts Center (UPCPAC). [gdlr_space height="20px"]
May 10: The Community FoodBank of New Jersey hosts its first annual Women Fighting Hunger Luncheon at the Canoe Brook Country Club in Summit. From 11 a.m. to 2 p.m., you can eat, network with professionals, assemble family packs, and learn about the fight against hunger. The luncheon will feature a chef-versus-chef competition between Ariane Kitchen & Bar's Chef Ariane Duarte and Executive Chef Paul Kapner. Proceeds will support feeding programs for New Jersey children. Click here to purchase tickets. 1108 Morris Turnpike, Summit.[gdlr_space height="20px"]
May 19: The India Heritage Center presents their Spring Spotlight Event celebrating celebrity chefs. Enjoy signature dishes from 6 chefs representing top Indian Michelin starred restaurants. In addition, there will be wine, a bar, and a DJ. You can also meet the Guest of Honor, Madhur Jaffrey. Click here for more details and tickets. 6 p.m. – Midnight. Montclair Arts Museum, Montclair. [gdlr_space height="20px"]
May 20 and 21: The Chester Merchants Association hosts the first Chester Spring Brew Fest! The festival will feature eight breweries from all over New Jersey, as well as 50 crafters and vendors, and live entertainment from local musical performers. The event is from 12 p.m. to 5 p.m. both days and tickets are available for $15 in advance and $25 at the door. Two-day tickets are priced at $25 before the event and $35 at the door. For more information, call 732-946-2711 or visit allenconsulting.com.[gdlr_space height="20px"]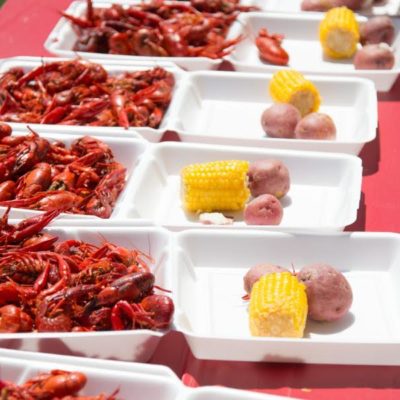 June 2 to 4: Kick off June with Michael Arnone's 28th Annual Crawfish Fest! Get a taste of Louisiana and New Orleans style music, food, and camping festival during these three days on Sussex Country Fairgrounds in Augusta. The festival will feature 24 bands and dishes from eight vendors at $10 or less. Other dining options include the Chef's Table, a five-course meal for adults 14 and over, at $500. Click here to purchase tickets.[gdlr_space height="20px"]
October 1: Come out to the Chowderfest Cook Off Classic, hosted by the Southern Ocean County Chamber of Commerce. This family fun festival features live music, activities and unlimited chowder tasting. Ticket holders also will have the opportunity to vote for their favorite red, white, and creative chowder. The rain-or-shine event takes place at the Taylor Ave ball field in Beach Haven from 11 a.m. to 4 p.m. General admission tickets are $25 each.