February 18 and 19: Laurita Winery Hosts its annual Winterfest. This family-friendly event includes ice sculptures, classic winter activities, and a variety of themed food and beverages, plus food trucks! Admission is $5 for adults, FREE for kids under 17. Tickets can be purchased online or at the event. Click here for more details. 85 Archertown Road, New Egypt.[gdlr_space height="20px"]
February 23: Ales for Whales promises to be an evening of good brews, food, and friends. The event will take place at Tuckahoe Brewing Company in Egg Harbor Township, from 6 to 9 p.m. The cost of tickets is $30 in advance and $35 at the door and the proceeds will go directly to the organization. Ales for Whales will highlight the brewery's beer selection and food from local eateries, including Charlie's Bar and Restaurant, Touch of Italy, McCullough's Pub and Restaurant, Pete's Subs and Deli, Juliano's Pub and Grill, Carluccio's Coal Fired Pizza, Carrabba's Italian Grill, Chickie's & Pete's, Flat Stone Bar and Grille, Micchelli's Pizza, Amici's Homemade Specialties, and Sal's Coal Fire Pizza. Guests will enjoy a fantastic selection of beer and wine and enjoy complimentary food while bidding on items up for auction. Space is limited, so early registration is highly recommended. Go to the Marine Mammal Stranding Center, Brigantine, or call 609-266-0539. [gdlr_space height="20px"]
February 25: Come out to the Mud City Crab House for the 2nd Annual Eskimo Outreach, a community clambake that benefits locals in need! From 12 p.m. to 8 p.m., enjoy plenty of clams, hot food, hot chocolate, beer, music, youth activities and an auction. Music performances by On The Horizon, TV Mares, Third Watch, Jimmy Brogan Band, Sneak Attack, and Funk Shway. All profits will be donated to locals in need. For more information, contact melanie@mudcitycrabhouse.com. 1185 East Bay Avenue, Manahawkin. [gdlr_space height="20px"]
February 26: 
It's time to get saucy for the 2017 
Hammonton Gravy vs Sauce Competition
. The contest will feature two divisions (homemade and professional), each broken into four categories: red, white, meat, and other. First and second place for each will be selected by the event judges, and People's Choice for each will be selected by the general public. Participation is $10 per entry. Adult admission is $20 per person, and kids under 12 get in for $10. Event begins at 4 p.m. 
Click here for details and to purchase tickets
. [gdlr_space height="20px"]
Through February 28: The Shannon Rose Irish Pub
is now serving fishbowl cocktails and will donate $1 per purchased fishbowl to the American Heart Association! The pub will also an additional $1 when guests post a photo of their fishbowl on social media using #fishbowlsforhearts. The 51 oz. fishbowl cocktails include Rum Runner, Bahama Mama (pictured here), and Blue Razz Lemonade. The fundraiser takes place at both the Clifton and Ramsey locations. 98 Kingsland Rd., Clifton; 1200 New Jersey 17, Ramsey. [gdlr_space height="20px"]
March 4: The Van Vleck House & Gardens presents a maple sugaring family program, a tour and demonstration of the maple sugaring process. Come between 1 p.m. and 3 p.m for the hour-long tour in the Mother's Garden. Tickets are $7 per person and registration is required. To register, email education@vanvleck.org or call 973-744-4752. 21 Van Vleck Street, Montclair.[gdlr_space height="20px"]
March 5 to 10: Treat yourself at one or more or the 70+ restaurants participating in Atlantic City's Restaurant Week this winter! These restaurants are offering three-course meals at fixed prices. Lunch will be $15.17 per person and dinner will be $35.17 per person. Prices do not include taxes, beverages, or gratuity. Find a restaurant to dine at here.[gdlr_space height="20px"]
March 10 to 12: Get shareworthy tips, tricks and recipes all weekend at the Jersey Bites Cooking Pavilion, part of the NJ Home Show in Edison. Friday: Deb Smith, Jersey Bites founder and executive editor; Saturday: Chef Jesse Jones, Diane Henderiks, Kris Longwell and Wesley Loon (of How to Feed a Loon), and Joe Vrola; Sunday: Chef Andrew DiCataldo, Amanda Biddle (of Striped Spatula), and Chef Dayanand Shetty. Click here for times and details. Tickets are $10 for ages 16 and up.[gdlr_space height="20px"]
March 12: Advance tickets are on sale now through March 11 for the 9th Annual Belmar Restaurant Tour! Sample chefs' creations from over 30 of Belmar's restaurants from 11:30 a.m. to 4:30 p.m. Advance tickets can be purchased here for $30 and at restaurants Brandl, Mr. Shrimp, 10th Ave Burrito Company and Simply Southern. Day-of tickets are $35.[gdlr_space height="20px"]
March 13: Taste of Montclair, hosted by the Rotary Club of Montclair to the Manor in West Orange. With more than 40 participating restaurants, the event runs from 5:30 p.m. to 9 p.m. and 100% of the ticket sales go to charity. Click here to purchase tickets. 111 Prospect Ave., West Orange.[gdlr_space height="20px"]
March 19: Giants of Generosity is celebrating its 10th anniversary with the 4th Annual Food & Wine Show! The event will feature samplings from popular local restaurants, wineries, and spirit and beer vendors. Giants of Generosity will also be honoring its founder and presidents, D. Jane Albanese and proceeds of the fundraiser will help families and individuals experiencing critical situations throughout the Bergen area. The event is 1:30 p.m. to 5:30 p.m. and to purchase tickets ($65 each), click here. 145 Dean Drive, Tenafly.[gdlr_space height="20px"]
March 23: South Jersey's premier food and beverage event, the 34th Atlantic Cape Community College Restaurant Gala returns. Individual tickets are available for $200 each. The event takes place in the Avalon Ballroom of Harrah's Waterfront Conference Center. The event showcases thousands of hors d'oeuvres prepared by students from the Academy of Culinary Arts. For more information, contact Alicia McMackin at 609-463-4672 or amcmacki@atlantic.edu. 5100 Black Horse Pike, Mays Landing.[gdlr_space height="20px"]
March 24: Get ready for Jersey City Whiskey Fest, a festival featuring over 100 styles of whiskey and spirits. From 7 p.m. to 10 p.m., you can speak with whiskey distillers, master blenders, and other whiskey experts who will be in attendance. General admission is $60 each to those 21 and over and includes a 5-ounce sample cup, unlimited samples of whiskey, live music, and access to food, vendors, and merchandise. Click here to purchase tickets. Harborside, Jersey City. [gdlr_space height="20px"]
March 25: Check out Beers on the Boards, a boardwalk craft beer fest at Martell's Tiki Bar on the Point Pleasant Beach boardwalk. There are two sessions available: an afternoon session from 12:30 p.m. to 4 p.m. and an evening session from 6 p.m. to 9:30 p.m. Both sessions will also feature live music from the Brue Crew. Tickets include a gourmet buffet and beer from over 30 breweries. Tickets are $55 each for 21 and older, and $25 each for designated drivers. Click here to purchase tickets. 308 Boardwalk, Point Pleasant Beach. [gdlr_space height="20px"]
April 1: Check out Munch Madness, Rahway's food truck, barbeque, and basketball event! Munch Madness starts at 12 p.m. inside the Rahway Recreation Center for the Court Jesters Performing Basketball Team performance, and then from 2 p.m. to 6 p.m., guests can enjoy food trucks and a barbeque competition in the City Hall parking lot. Admission is free. 3 City Hall Plaza, Rahway.[gdlr_space height="20px"]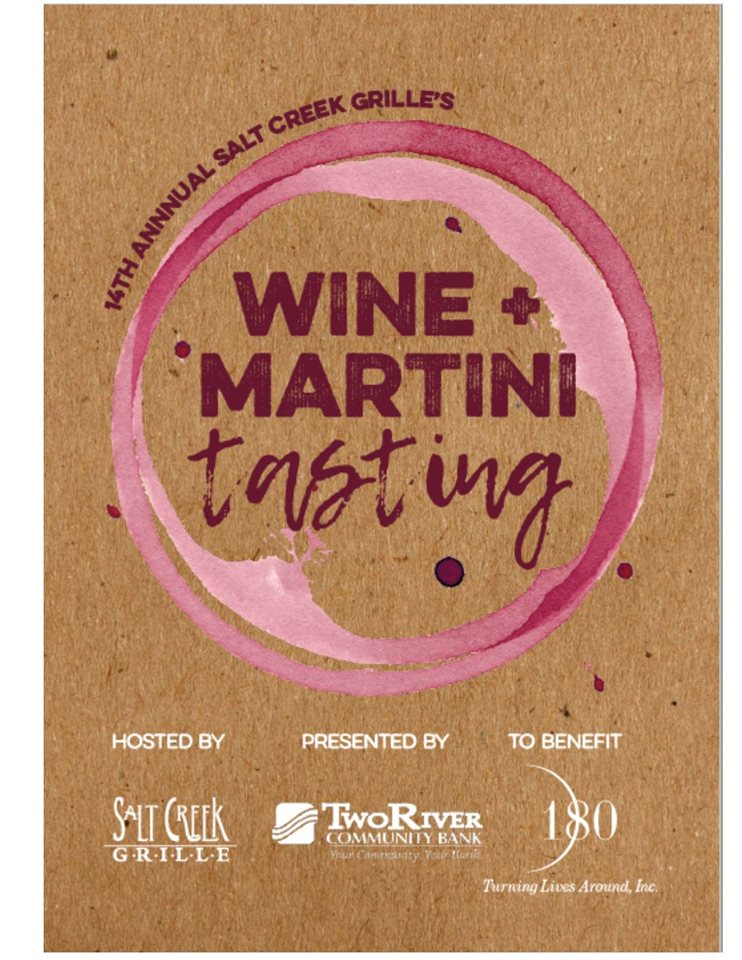 April 6: Salt Creek Grille – Rumson presents its Wine & Martini Tasting Event, a night of entertainment, wine, food, and a live auction, all to benefit 180 Turning Lives Around, Inc. Premium wines, specialty martinis, hors d'oeuvres, pasta, carving stations and desserts will be provided by Salt Creek Grille. Check out artisanal cheese tables, provided by Sickles Market and a raw bar provided by Lusty Lobster. The event will start at 7 p.m. and will feature entertainment by the Bobby Boyd Trio and a live auction by New Jersey 101.5 FM Radio's Big Joe Henry. Individual tickets are $150. For more information about tickets, click here. 4 Bingham Ave, Rumson.
May 20 and 21: The Chester Merchants Association hosts the first Chester Spring Brew Fest! The festival will feature eight breweries from all over New Jersey, as well as 50 crafters and vendors, and live entertainment from local musical performers. The event is from 12 p.m. to 5 p.m. both days and tickets are available for $15 in advance and $25 at the door. Two-day tickets are priced at $25 before the event, and $35 at the door. For more information, call 732-946-2711 or visit allenconsulting.com.[gdlr_space height="20px"]
June 2 to 4: Kick off June with Michael Arnone's 28th Annual Crawfish Fest! Get a taste of Louisiana and New Orleans style music, food, and camping festival during these three days on Sussex Country Fairgrounds in Augusta. The festival will feature 24 bands and dishes from 8 vendors at $10 or less. Other dining options include the Chef's Table, a five-course meal for adults 14 and over at $500. Click here to purchase tickets.[gdlr_space height="20px"]