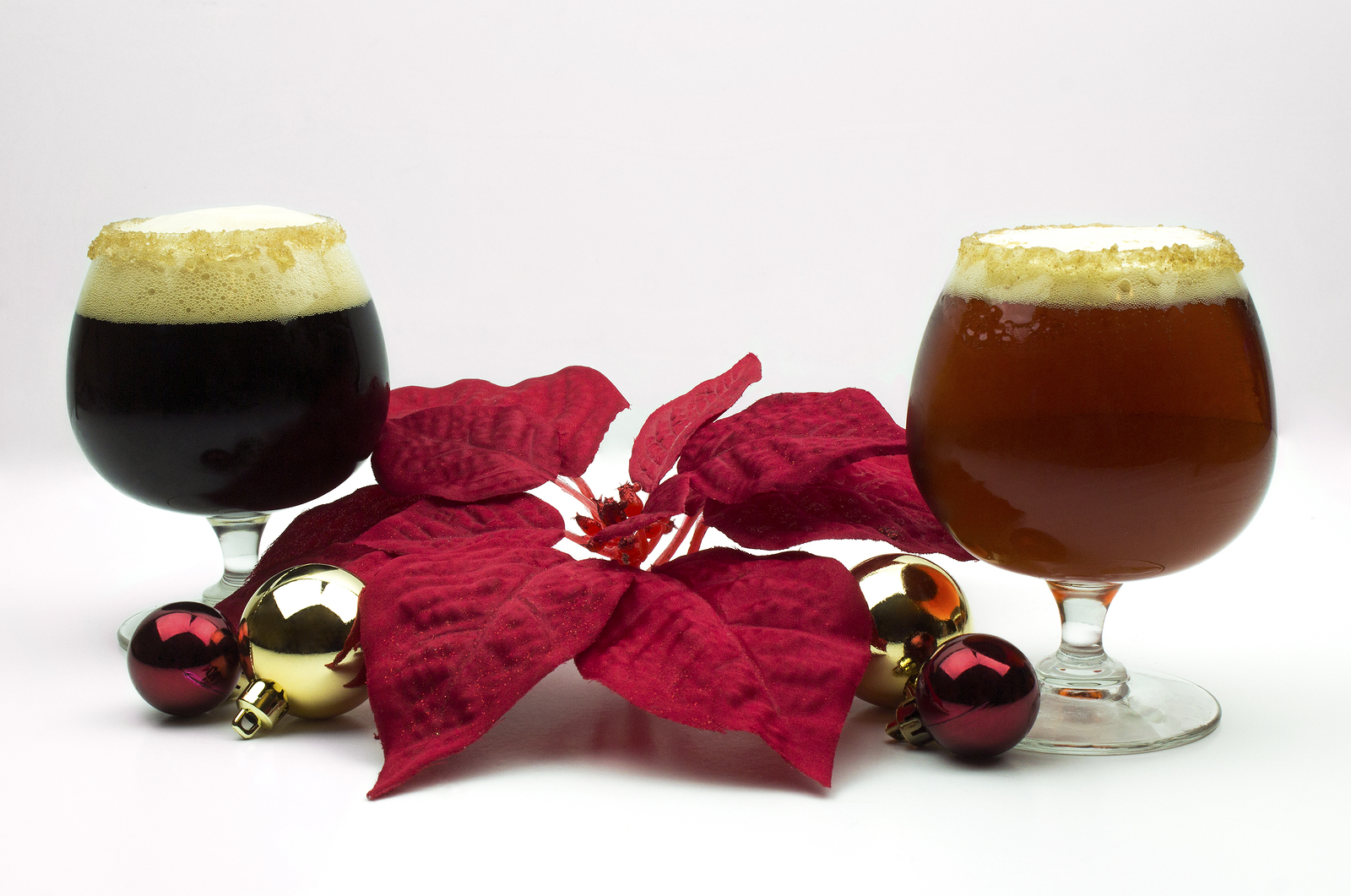 It all started with a bunch of rowdy vikings celebrating the winter solstice. "Jul" or, later, "Yule" they called it. It lasted for 12 days and it featured beer. Lots of beer. You see, it wasn't just bad form to show up empty handed, it was illegal. By the 13th century, the Gulathing Laws imposed a penalty for failing to throw a winter ale fest. The maximum penalty was forfeiture of your entire estate. Clearly, they weren't kidding around.
Vikings being vikings, they had to brew up a special, stronger and more flavorful ale for that special season. Eventually the Scandinavian tradition of brewing up a high gravity and, sometimes, spiced holiday ale spread across Europe and Great Britain. Here in the States, the torch was relighted by Anchor Brewing back in 1975 when they introduced Anchor Christmas Ale. Every year Anchor tweaks its highly guarded recipe (and the label design as well) so that each vintage shows a unique flavor profile. It's a holiday tradition I look forward to every year.
Besides an extra alcohol punch and some "spice," what is a Christmas (or Holiday) ale? A good place to start is the Beer Judge Certification Program (BJCP) Style Guide. The overall impression should be of a "stronger, darker, spiced beer that often has a rich body and warming finish suggesting a good accompaniment for the cold winter season." Flavor descriptors include raisin, plum, fig, and orange/lemon peel. It's a bit of a wide open category where additional fermentables such as molasses or maple syrup are acceptable. Spices can include allspice, nutmeg, cinnamon, cloves and ginger.
One New Jersey brewery that has concocted an interesting riff on the style is Cypress Brewing, in Edison, whose
 regular taproom draft list is eclectic to say the least. "Naughtier" is a holiday ale that co-owner Jason Kijowski describes as a "Barrel Aged Mochaccino Imperial Stout." To give it a real holiday feel, it's trimmed with cinnamon, nutmeg, vanilla bean, cold brewed coffee and some local chili peppers. Naughty indeed! Naughtier will be released in 22 ounce bottles at the brewery on the 17th.
Further north, up in Hackensack, Alementary Brewing has already tapped their "Figgy Pudding." That's an Old English ale aged on apricots, dates, prunes and, of course, figs. It's pretty much liquid fruit cake. It gets snapped up quicker than a Black Friday bargain so it may be tough to find. Fear not! There's no need to add more stress to your holiday shopping list. I found a great alternative that you can mix up at home.
For me, nothing cries of Dickensian Christmas more than Ale Cup. The recipe hails from the 1869 mixology tome called Cooling Cups and Dainty Drinks. I must admit that I'm also a history geek and I've been serving this up to the delight of my history geek buddies for years. Here's the recipe:
Soak ¼ ounce of cinnamon, 2 cloves, 1 allspice, and some grated nutmeg in a gill (¼ pint) of sherry. A few hours will do but the longer the better.
Place in a jug.
Pour in 2 pints of ale and 4 bottles of ginger beer.
Today's version is a little more tame than in 1869. Back then, ginger beer usually contained some alcohol, but it is still a delightful holiday tipple. According to Cooling Cups and Dainty Drinks, "This is a drink that will make you forget all care."
I guess that even in the simpler times of the 19th century folks still needed a little holiday stress relief. Cheers!