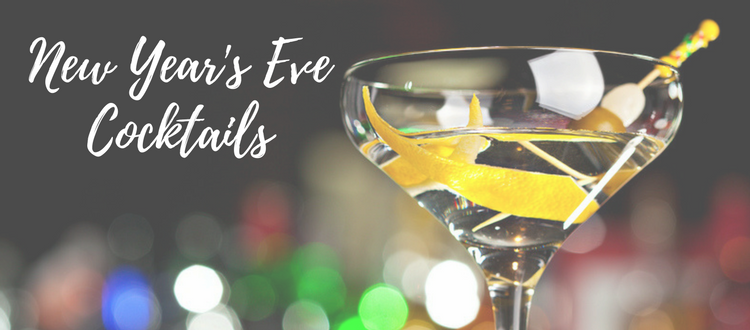 Several top New Jersey mixologists shared these try-em-now-worthy recipes for cocktails—for over the holidays…or anytime!
First Frost
Courtesy of Morris Tap & Grill, Randolph
Ingredients:

2 oz. vanilla vodka
1 oz. peppermint schnapps
¾ oz. RumChata
½ oz. simple syrup
Directions:
Add ingredients over ice, shake. Strain into martini glass swirled with chocolate syrup. Garnish with chocolate shavings.
---
Halifax Hot Toddy
Courtesy of Halifax, Hoboken
Ingredients:
2 oz. Jim Beam Black Barrel bourbon
1 oz. spicy apple syrup*
3 oz. hot water
Directions:
Combine ingredients in a tall coffee mug. Garnish with a smoked cinnamon stick and a branch of fresh rosemary
*For the apple syrup, in a saucepan over medium-high heat add one gallon of water, the peel/skin of 5 apples, a cinnamon stick, rosemary branch, thyme, 2 fresno chilies cut in half, and 2 cups of sugar. Reduce down to one cup. Strain and let cool.
---
Mitchell's Cosmo
Courtesy of Mitchell's Fish Market, Edgewater
Ingredients:
1 ¼ oz. New Amsterdam vodka
¾ oz. Cointreau orange liqueur
¾ oz. simple syrup
½ oz. fresh lime juice
3 cocktail cranberries
Directions:
Combine the above ingredients into a mixing tin filled with ice, shake and strain. Garnish with 3 speared cocktail cranberries. Serve in an 8 ¼ oz. chilled martini glass.
---
My Clementine
Courtesy of Avenue, Long Branch
Instructions:
2 oz. Ccementine juice (muddled)
1 oz. Hendrick's gin
½ oz. St. Germain liqueur
½ oz. Lillet Blanc
½ oz. simple syrup
orange twist (for garnish)
Instructions: 
Shake and strain into a Martini glass.
---
Pomegranate & Fig Martini
Courtesy of Spuntino Wine Bar & Italian Tapas, Clifton, NJ, and Westbury, NY
Ingredients:
1 ½ oz. Figenza vodka (or any fig-flavored vodka)
1 oz. pinot noir
1 ½ oz. pomegranate juice
½ oz. fresh lime juice
1 lime twist
Directions:
Combine vodka, pinot noir, pomegranate juice and fresh lime juice into a cocktail shaker with ice. Shake well.
Strain drink into a chilled martini glass.
Garnish with a lime twist. Enjoy!
---
Season's Greetings
Courtesy of Restaurant Latour, Hamburg
Ingredients:
1 ½ oz. Fords gin
1 oz. blood orange juice
¾ oz. lemon juice
¾ oz. rosemary maple syrup

Directions:
Shake the ingredients and serve on the rocks.
[gdlr_space height="20px"]
---
Sugar Plum
Courtesy of Paragon Tap & Table, Clark
Ingredients:
1 ½ oz. sloe gin
3 drops Bittermens Xocolatl Mole bitters
prosecco
Instructions:
Rim champagne flute with sugar. Add sloe gin and bitters. Top with prosecco.