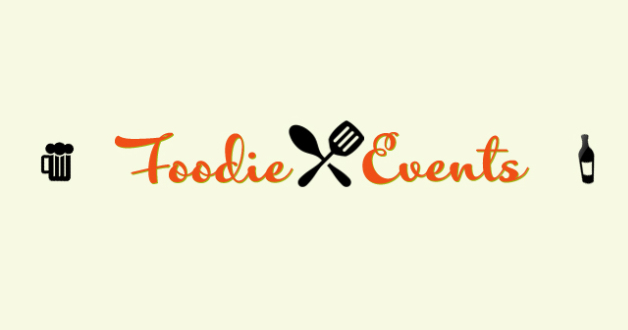 This weekend:
May 2: Bring the family to West Cape May for the Beach Plum Farm Spring Festival on Saturday, April 25, and Saturday, May 2, from 11 a.m. to 5 p.m. Enjoy roasted lamb with farm-grown sides as well as beer provided by Cape May Brewery. For more information, click here. 140 Stevens Street, West Cape May.
May 2 and 3: "Truck"erton Food Truck Preview Get a taste of what's to come in August with food trucks and fun! Drive to the Tuckerton Seaport on May 2 and 3 for a preview of the "Truck"erton Food Truck & Brew Fest. The Seaport will host more than a dozen gourmet food trucks from all over the region to bring a flavorful food blast that will satisfy every taste bud. Choose from fresh sandwiches and salads to fried alligator legs and everything in between. Live music all day will keep you dancing and working up a healthy appetite. Music begins at noon and lasts throughout the day.
And beyond:
May 8: The First Annual Middletown South Food Truck Fest is ready to roll from 5:30 p.m. to 10:00 p.m. at Middletown High School South. For more information, click here. 900 Nutswamp Road, Middletown.
May 9: The Big Brew Sussex Beer Festival arrives at the Sussex County Fairgrounds with over 200 beers. Food trucks including The Cow & The Curd, Empanada Guy, The Outslider, Pizza Vita, Waffle De Lys, and Oink & The Moo BBQ will be at the ready. Special guest Sick Star Nation will perform and, if that's not enough, guests can ride a mechanical bull! Click here for tickets and additional details. Sussex County Fairgrounds, 37 Plains Road, Augusta.
May 9 and 10: Mother's Day Wine Trail Weekend The tradition continues as New Jersey wineries host the annual Mother's Day Wine Trail Weekend at winery tasting rooms across the state. From Sussex to Cape May Counties, travelers along the trail can look forward to special wine tastings, live music, food pairings, and plenty of fragrant fresh flowers (both cut and grapevine) heralding the season.
May 16 and 17: Riverview Beach Park Wine Festival Noon to 5 p.m. Wine on down the river at the first ever Riverview Beach Park Wine Festival! Become a part of this new tradition with local crafters, food vendors, live music, and New Jersey wine tasting.  Experience the incredible variety of wines that New Jersey has to offer, all while listening to music, shopping around and having a bite to eat. 
May 23 to 25: Jersey Shore Food Truck Festival 11:30 a.m. to 6 p.m. at Monmouth Park Racetrack in Oceanport. The Jersey Shore's  Food Truck Wars is pitting about 40 regional trucks head to head in this competition of the tri-state area's best mobile-made eats! Come out for a day of delicious food, entertainment and the Star Ledger's Family Fun Day. Admission $3. For more details click here.
May 30: Manahawkin Food Truck Jam 11:30 a.m. to 5:30 p.m. Experience the hottest trends in food and taste creative cuisine, as these mobile kitchens rally for the chance to be the best! Enjoy the Manahawkin Flea Market with open-air activities, food trucks and various vendors. 
June 12 to 14: Catch the freshest catch at the 29th Annual Belmar Seafood Festival, beginning Friday June 12, from 4:00 p.m. to 8:00 p.m. The event continues Saturday 11:00 a.m. to 8:00 p.m., and Sunday 11:00 a.m. to 6:00 p.m. For more information, click here. Silver Lake Park, Belmar.
August 15 to 16: Shore Chef Crab Cake Cook-Off The festival features crab cakes and seafood from top Garden State restaurants with chefs battling for Best Crab Cake and Best of the Rest. With the Munchmobile's Pete Genovese heading up a panel of culinary and media industry judges and People's Choice awards, everyone fills up on mouth-watering offerings. Exciting thoroughbred racing, live entertainment, crafters and Star-Ledger Family Fun day Sunday combine for a fun filled weekend! More details or to purchase tickets: http://www.sparkmybiz.com
September 19 and 20: Get swept away by the Belmar Feast of San Gennaro, bringing authentic Italy to Belmar. Experience live music, parades, a mass and local Italian favorites throughout Main Street. Donations to the statue of San Gennaro will benefit the FoodBank of Monmouth and Ocean Counties. Main Street, Belmar.