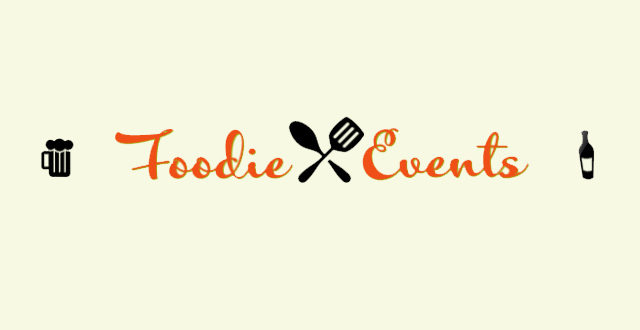 This weekend:
Throughout April: Craving some baked goods? Throughout April, stop by Escape in Montclair on weekends and pick something up from its monthlong bake sale. The effort supports No Kid Hungry and also marks the restaurant's second anniversary. Escape, 345 Bloomfield Avenue, Montclair.
April 10: Come to the April Ferry Beer Flight Dinner for a five-course meal in the Sunset Lounge at the Cape May-Lewes Ferry. Dinner begins at 6:30 p.m., and features a beer pairing and a starter, appetizer, salad, entrée, and dessert for $50 a person. Tickets can be purchased through guest services at 1-800-643-3779.
April 11: Come join the Chili Cook-Off presented by the Montclair Fund for Educational Excellence, to benefit Montclair Public Schools. Judges and guests will enjoy samples of a range of chili varieties. Judging panel includes Karen Schloss Diaz, Restaurant & Food Trends columnist for The Montclair Times/NorthJersey.com; Rosie Saferstein, New Jersey Monthly's "Table Hopping with Rosie;" Andrew Zimmer, Thrillist's New York Editor; and Marisa Rothkopf Bates, food writer, editor, and chef. Also, Jersey's best brews will be on hand, along with live music and desserts. To buy tickets, click here. Women's Club of Upper Montclair, 200 Cooper Avenue.
April 11: Meet Jenna Pizzi, author of The Pork Roll Cookbook, at her signing at Trenton Social from 5 p.m. to 8 p.m. on Saturday. Learn more about Pizzi and her book right here, on Jersey Bites. Trenton Social,  449 South Broad Street, Trenton.
Starting April 12: An exhibit on New Jersey diners will be taking place at the Cornelius Low House Museum and Middlesex County Museum, free of charge. The exhibit goes through June 26. Cornelius Low House Museum, 1225 River Rd, Piscataway Township.
And beyond:
April 13 to 19: It's Restaurant Week 2015 at South Orange Village Center. Twenty participating restaurants will at least 15% off, and a few non-restaurant merchants are even getting in on the action, offering discounts throughout the week. Click here for restaurants and other details.
April 16: Grad students and young professionals have a great opportunity to network with business leaders at the Newark Museum from 5:30 p.m. to 7:30 p.m. A light meal will be provided by Dinosaur Bar-B-Que and two complimentary drink tickets will be given to each guest upon entry. This event is for guests ages 21 and over and tickets are $10 in advance or $15 at the door. For more information or to buy tickets, contact Donna Patt at dpatt@newarkmuseum.org or call 973-596-6559. The event is hosted by the Newark Museum Business & Community Council, Rutgers University Newark, Rutgers Business School Newark and New Brunswick, and Seton Hall Law. Newark Museum, 49 Washington Street, Newark. 
April 17 to 26: If you thought Jersey Shore Restaurant Week was just another restaurant week, think again. In addition to three-course meals from many of your favorite lunch and dinner spots along the Jersey coastline, the week will also include The Great Jersey Shore Burger Contest and Craft Beer Fest and the Chefs Invitational. Check back for more details as the event approaches!
April 19:  Don't miss Wrap it Up for A Cure, where NJ-based Toufayan Bakeries and the National MS Society will team up to attempt the Guinness World Record for the world's largest display of sandwich wraps. Volunteers from the MS Society and the Toufayans will prepare 750 wraps at Overpeck Community Park in support of this year's Walk MS Ridgefield Park event. If successful, the wrapathon will result in 10 different flavors of wraps, 46 pounds of various kinds of meat, 750 slices of cheese, and 25 pounds of different sliced vegetables. When the wraps are completed and reviewed by Guinness World Records they will be served to walk participants. Both the wrapathon attempt and the walk begin at 10 a.m. For more information, click here. A portion of Toufayan's sales go to the National Multiple Sclerosis Society. (Look for the wrapathon sticker on any Toufayan product.) Entrance to Overpeck Community Park at 40 Fort Lee Road, Leonia.
April 20: Perona Farms will host A Taste of Talent on behalf of Project Self-Sufficiency, beginning at 6:00 p.m. Chefs from more than 30 of the finest restaurants in NJ will offer samplings of their signature dishes; musical entertainment, silent auction, and more. For more information about Project Self-Sufficiency, click here or call 973-940-3500. Perona Farms, 127 Mill Street, Newton.
April 24: Boots and Bling presented by the FoodBank of Monmouth and Ocean Counties is a humanitarian fundraising gala. To support the cause, country music star and Celebrity Apprentice winner John Rich will perform. The event will include an auction, dancing, and giveaways, and will be held at the MAC at Monmouth University. Click here for details and tickets.
April 25 and 26: Save the date for the Inaugural Waretown Spring Wine Festival in Waretown, not far from Long Beach Island. On both days, the event will run from 12 p.m. to 5 p.m. at the Waretown Recreation and Lake Area. The two-day event will feature samplings from a variety of award-winning wineries from throughout the Garden State, accompanied by live entertainment, as well as crafters, retail vendors, food vendors, and a children's play area. Enjoy the event for $12 in advance (click here to order tickets), or $15 at the gate for those over 21. A two-day ticket will also be available for $25. Designated drivers are admitted for free. Waretown Recreation and Lake Area, 905 Wells Mill Road, Waretown.
April 28: The Education Foundation of the Paramus Regional Chamber of Commerce presents the 10th Annual Taste of Paramus and Beyond, at 6 p.m., at The Terrace. Admission is $35 per person, which includes valet parking and one complimentary wine. Tickets may be purchased online at paramuschamber.org, over the phone at 201-261-3344, or by mailing a check to PRCofC Education Foundation, PO Box 1703, Paramus, NJ, 07653-1703. The Terrace, 299 Paramus Road, Paramus.
May 9: The Big Brew Sussex Beer Festival arrives at the Sussex County Fairgrounds with over 200 beers. Food trucks including The Cow & The Curd, Empanada Guy, The Outslider, Pizza Vita, Waffle De Lys, and Oink & The Moo BBQ will be at the ready. Special guest Sick Star Nation will perform and, if that's not enough, guests can ride a mechanical bull! Click here for tickets and additional details. Sussex County Fairgrounds 37 Plains Rd, Augusta.