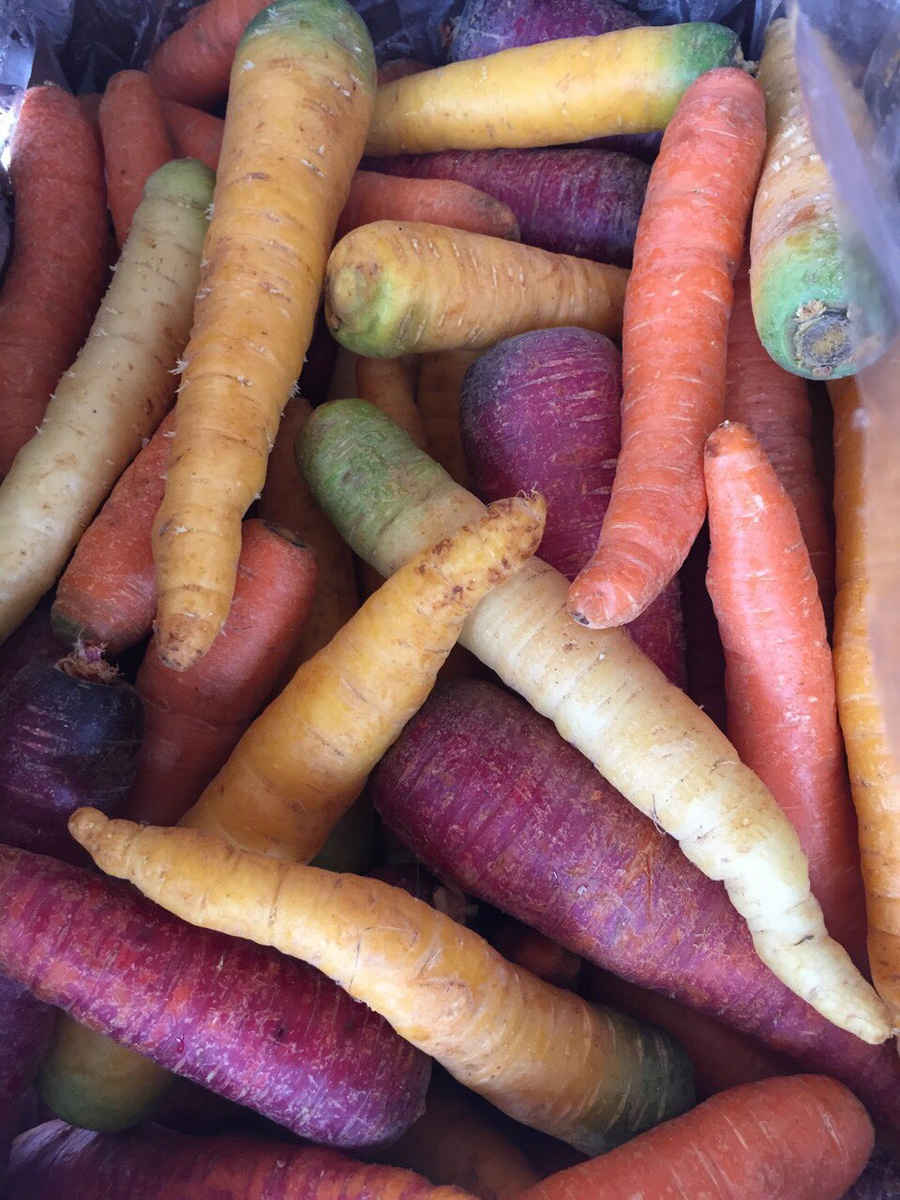 Imagine how much more than 70 New Jersey farmers grow throughout the year. Now imagine getting the freshest produce that New Jersey has to offer from those same farmers. Lastly, imagine that produce arriving at your doorstep. Sound too good to be true? We thought so, until we spoke with Meredith Lehman of Just Farmed, based in Westfield.
"Our goal is to have a nontraditional CSA that delivers produce from New Jersey farms and leaves them at your doorstep," said Lehman. Just think of Just Farmed as your neighborhood's "Veggie ice cream truck."
Lehman shared that Just Farmed does focus on organic and sustainable farms, but its priority is to source from local farms that offer the culinary variety that she wants in the boxes (and that her customers want). Last year, Just Farmed showcased produce from over 47 different New Jersey farmers who are more than happy that their produce is going to local customers.
Weekly full boxes typically contain around eight varieties of produce and serve a family of four for $35 per week. (That includes delivery!) Boxes are delivered weekly from May through December and monthly from January through April. Boxes are carefully packed with produce that "works together" in the kitchen. There are even recipes on the website, giving you immediate inspiration for those zucchinis!
"We make all the items cookable together," said Lehman. "For example, we'll pair up some big tomatoes with jalapeños and cilantro so you can make salsa." And instead of getting the same
vegetables over and over again, Just Farmed spices it up, keeping six of your regular vegetables like tomatoes, peppers, and potatoes with one or two less common vegetables—the ones you would see at the farmers market and want to try, but have no idea what to do! Just Farmed makes it easy with tips, tricks, and recipes for every box.
Now in its third year, Just Farmed has expanded, delivering beyond Westfield, Chatham, Montclair, and Watchung, to Monmouth and Ocean Counties. Last summer, they even had an eight-week trial route in Long Beach Island.
Boxes not only contain fresh New Jersey produce, storage tips, and information about what farm your food came from, but Just Farmed is also partnering up with local businesses including Cool vines, a wine store, where customers can choose to receive a bottle of wine in their box that complements the produce.
"People are spending their hard earned money to buy vegetables," said Lehman. "We just want everyone to be happy."
To sign up for delivery in May, contact Just Farmed using the info below.
Just Farmed
contactus@justfarmed.com
908-913-0771
Also on Facebook
Melissa Beveridge  is a freelance journalist and editor, focusing on great food, healthy living, and wellness. Her passion for eating and living well embodies her writing. A lover of all things Jersey, she is also an avid traveler, always looking to discover those hidden culinary gems everywhere she goes. Her musings can be found on her blog mbeewell.wordpress.com.