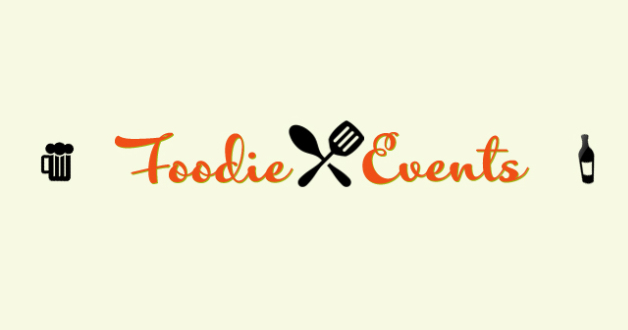 This weekend:
March 27: If you're looking for a night of canvas and cabernet, come to the Cape May Ferry Terminal from 6 p.m. to 9 p.m. where you'll enjoy a table-top painting party from Artist on the Rocks. With the help of professional artists from local art studios, guests will be provided with a canvas to create their own painting while enjoying wine at dusk. Tickets are $50 per person, call 1-800-643-3779 between 8:30 a.m. to 4:30 p.m. to purchase. 1200 Lincoln Boulevard, Cape May.   
March 28: With the help of Jersey Shore Vacations, Chilango's in Highlands will host the competition for the best hot sauces in the state. Competition begins at 2:00 p.m. The format will be a blind tasting and categories will include Best Hot Sauce, Best Medium/Mild Sauce, and Best Flavor. Participating New Jersey hot sauces include Heartbreaking Dawn, Born to Hula, Hot Sauce 4 Good, and Krazy Flav. The panel will consist of a number of food bloggers, restaurateurs, and media personalities. For more information, call 732-708-0505. Chilangos, 272 Bay Avenue, Highlands.
And beyond:
Through March 31: Montclair's Amanti Vino celebrates its tenth anniversary with its very first private label wine, to be released in October: Cuvée Rufus. (Rufus is proprietor Sharon Sevrens's yellow lab.) Artists (age 5 and up) can even get in on the fun by entering their designs for the wine's label, and many of the submissions will ultimately be displayed at The Montclair Art Museum. Click here for more details. Amanti Vino, 30 Church Street, Montclair.
March 30: The 15th Annual Taste of Essex will feature the best menu items from more than a dozen top Essex County restaurants. Event will be held at The Manor from 5:30 p.m. to 9:30 p.m. A portion of proceeds from this event will benefit the North Essex Chamber Scholarship Fund. Tickets are $50 in advance and $60 at the door, and if last year's turnout was any indication, get your tickets soon! Purchase here or for more information, call 973-226-5500. You can also email questions to email@northessexchamber.com. The Manor, 111 Prospect Ave, West Orange.
April 10: Come to the April Ferry Beer Flight Dinner for a five-course meal in the Sunset Lounge at the Cape May-Lewes Ferry. Dinner begins at 6:30 p.m., and features a beer pairing and a starter, appetizer, salad, entrée, and dessert for $50 a person. Tickets can be purchased by calling guest services at 1-800-643-3779.
April 17 to 26: If you thought Jersey Shore Restaurant Week was just another restaurant week, think again. In addition to three-course meals from many of your favorite lunch and dinner spots along the Jersey coastline, the week will also include The Great Jersey Shore Burger Contest and Craft Beer Fest and the Chefs Invitational. Check back for more details as the event approaches!
April 20: Perona Farms will host A Taste of Talent on behalf of Project Self-Sufficiency, beginning at 6:00 p.m. Chefs from more than 30 of the finest restaurants in NJ will offer samplings of their signature dishes; musical entertainment, silent auction, and more. For more information about Project Self-Sufficiency, click here or call 973-940-3500. Perona Farms, 127 Mill Street, Newton.
April 25 and 26: Save the date for the Inaugural Waretown Spring Wine Festival in Waretown, not far from Long Beach Island. On both days, the event will run from 12 p.m. to 5 p.m. at the Waretown Recreation and Lake Area. The two-day event will feature samplings from a variety of award-winning wineries from throughout the Garden State, accompanied by live entertainment, as well as crafters, retail vendors, food vendors, and a children's play area. Enjoy the event for $12 in advance (click here to order tickets), or $15 at the gate for those over 21. A two-day ticket will also be available for $25. Designated drivers are admitted for free. Waretown Recreation and Lake Area, 905 Wells Mill Road, Waretown.
April 28: The Education Foundation of the Paramus Regional Chamber of Commerce presents the 10th Annual Taste of Paramus and Beyond, at 6 p.m., at The Terrace. Admission is $35 per person, which includes valet parking and one complimentary wine. Tickets may be purchased online at paramuschamber.org, over the phone at 201-261-3344, or by mailing a check to PRCofC Education Foundation, PO Box 1703, Paramus, NJ, 07653-1703. The Terrace, 299 Paramus Road, Paramus.
Want to be featured in Foodie Things to Do? Let us know about your event! If it's a community-wide happening, like a Restaurant Week, if it's for charity, or if admission is $5 or less, we'll list it for free! All other listings can be set up through our sponsored content program. Email info@jerseybites.com for details or to share your event.