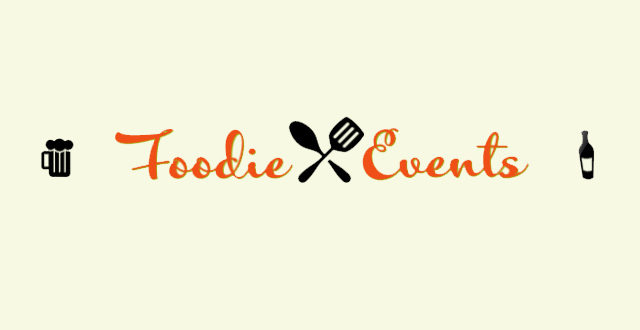 THIS WEEKEND
October 10: From 3 to 6 p.m., Classic Cake hosts a Philadelphia Flyers pep rally with Flyers alumni to benefit the Flyers' charities. The event will have face painting, a chocolate fountain and giveaways. Admission is free. Classic Cake, Short Hills Towne Center, 480 Evesham Road, Cherry Hill, 856-751-5448.
October 10-12: Love pumpkin lattes, breads and pies? See the crop behind the craze at the 11th Annual South Jersey Pumpkin Show. The event features plenty of crafts, activities and dessert samplings, but the highlight is the Big Pumpkin Weigh-off on Sunday at noon, which offers over $4,000 in prize money to the biggest harvest. Admission is free. Salem County Fairgrounds, 735 Harding Highway, Woodstown, 856-265-6181.
October 11: The Jon Bon Jovi Soul Kitchen, a pay-as-you-wish volunteer kitchen, hosts its 3rd Anniversary Celebration from 1 to 4 p.m. – with the help of some firefighters! Local firehouses will show off their best chili recipes for attendees to sample and vote for their favorite. Admission is $10 for adults and $5 for children under 12. JBJ Soul Kitchen, 207 Monmouth Street, Red Bank, 732-842-0900.
October 11: The Big Brew Beer Festival brings more than 250 unique tastings for you to try. Held at the Morristown Armory, the event is the perfect opportunity to meet other beer aficionados with a slew tastings to warm the socializing. General admission is $55. The $85 VIP admission includes an additional hour of tasting and 25 more brews. Use code JERSEYBITES for $10 off your ticket when you order online! Read more about the event here. Morristown Armory, 430 Western Avenue, Morristown, 973-927-2794. Sponsored Listing
October 11: Though your children may squirm, the Lima Bean Festival in West Cape May is nothing to be afraid of. Beginning at 9 a.m. and continuing until 5 p.m., visitors and locals can sample a vast array of varieties, crafts and recipes, including Lima Bean Soup, Lima Bean Chili and Barbequed Limas. Admission is free. Wilbraham Park, Perry Street, West Cape May, 609-884-9325, x115. Rescheduled to Oct. 12 due to rain.
October 11 and 12: The Garden State Wine Growers Association holds its annual Cape May Wine Festival in the vineyard of Cape May Winery. Twenty NJ wineries will be featured from 12 p.m. to 5 p.m. both days, with more than 300 wines available to taste and purchase. Winners of the Governor's Cup Trophy will be poured by 2014 winners Sharrott Winery, Heritage
Vineyards, and Tomasello Winery. Saturday's boogie-blues entertainment will be provided by Bluebone, while Sunday's '80s music and classic rock will come from Jody Joseph Bongiovi. Gourmet food vendors including Cape May's Rio Station Restaurant and The Cow & the
Curd Food Truck will be present as well. Tickets: $25 for adults; guests under 21 are free. Tickets can be purchased online in advance at a $5 discount, which is available through Saturday, October 11. Designated drivers receive entry for $5 at the gate. Ticket information, a festival guide, and the full list of winery participants can be found here. Cape May Winery, 711 Townbank Road, Cape May, 908-866-6529. Sponsored Listing
October 12 to 18: 17 New Jersey grocery stores participate in National Bulk Foods Week, sponsored by the Bulk Is Green council, an organization dedicated to raising awareness of the environmental benefits of buying bulk. The week includes discounts and events at stores across the state. Visit here for a list of participating retail stores.
Through November 2: Terhune Orchards offers fall harvest festivals every weekend until Nov. 2. The events features apple picking, pumpkin picking, sampling of the orchard's many products at their "food tent," and live music from noon to 4 p.m. Admission is $5 and children under 3 are free. Terhune Orchards, 330 Cold Soil Road, Princeton, 609-924-2310.
AND BEYOND
October 16: It's "Cru Meets Brew" time! Highlawn Pavilion hosts a collaborative wine- and beer-paired charity dinner from 6:30 to 10 p.m. Proceeds from the five-course meal—featuring wines and beer from Amanti Vino of Montclair—benefit both Intensive Therapeutics and MACHE (Montclair Academy for Culinary and Hospitality Education). General admission for the event is $165 per person. Highlawn Pavilion 1 Crest Drive, West Orange, 973-731-3463. 
October 17 to 19: The traditional German celebration of Oktoberfest comes to Cape May. The Town Fire Bank Company hosts an Oktoberfest featuring seasonal and regular beers provided by the Cape May Brewery, live music and food from Smoke-n-Bones. The event is free with a $5 suggested donation to benefit the Fire Company. Cape May Airport, 415 Breakwater Rd., Rio Grande, 609-886-5511.
October 18: Bricktoberfest features the best parts of October: great food, games, rides, and beer. In fact, the event, held from 11 a.m. to 5 p.m., features several food trucks and a beer and wine garden. Brick Township Municipal Government, 401 Chambers Bridge Road, Brick, 732-262-1165.
October 19: Combine your two favorite indulgences – food and music – at the Just Jersey Jazz and Food Truck Festival, starting at 11 a.m. on the beautiful Horseshoe Lake-Island. The event includes more than 25 gourmet food trucks to the background of three different jazz bands. Admission is $5 or $4 with a donation of a non-perishable food item. Donations benefit the Roxbury Food Pantry. Horseshoe Lake, 72 Eyland Avenue, Succasunna, 973-927-2794.
October 20: The second annual March of Dimes Signature Chefs Gourmet Gala returns to The Terrace at Biaggio's Restaurant in Paramus. Guests will experience an upscale night of dancing, spirits, and food from dozens of North Jersey's top chefs. There will also be a silent auction and chances to win great prizes. The Terrace at Biaggio's Restaurant, 299 Paramus Road, Paramus, 201-652-0201.
October 20: The Kiwanis Club of Glen Ridge hosts its first October Feast at the Women's Club of Glen Ridge. Local brewers will provide drinks to accompany the meal, composed of food and wines from Glen Ridge restaurants. Tickets are $50, and proceeds will go to the Kiwanis campaign to end maternal and neonatal tetanus and to fund scholarships. Women's Club of Glen Ridge, 219 Ridgewood Avenue, Glen Ridge, 973-699-7198.
October 20: Enjoy gourmet selections from Monmouth County's best vendors while helping families in need receive counseling services. The CPC Behavioral Healthcare's 11th Annual Culinary Adventure runs from 6 to 9 p.m. and offers food from local restaurants, as well as fine desserts, wine and beer. It also includes a special chef's demonstration at 5 p.m. featuring Drew Araneo, winner of Beat Bobby Flay. General reservations are $75 per person while VIP access is $115. All proceeds go towards providing vital counseling services to CPC's children. Trump National Golf Club, One Trump National Boulevard, Colts Neck, 732-935-2222. Sponsored Listing
October 21: The Annual Newark Museum Benefit Luncheon celebrates the theme of exoticism in fashion. Madelyn Shaw will talk about the romance of exoticism and its application to fashion. The event beginsat 10:30 a.m. with a champagne reception and viewings of several exhibitions. Tickets are $150 and benefit the museum and the Livingston Community Players. Newark Museum, 49 Washington Street, Newark, 973-596-6571.
October 24: Veggification, a nonprofit dedicated to healthy food advocacy, partners with amp your good to offer Food Day from 1 to 2 p.m. The event kicks off the organizations' An Apple A Day campaign to support healthy eating for the hungry and low-income families. For more information on New Jersey-based Food Day events, visit here. Summit Area YMCA, 67 Maple St, Summit, 908-273-3330.
October 26: Langosta Lounge hosts its annual Boobs for Life event, a charitable brunch in support of those whose lives have been affected by breast cancer. From 11 a.m. to 3 p.m., guests will enjoy a three-course prix fixe brunch menu, live music by After the Reign, and ongoing prize giveaways. Tickets are $35, with $20 of the proceeds benefitting Mary's Place by the Sea, a nonprofit that provides a place for women with cancer to heal. Langosta Lounge, 1000 Ocean Avenue, Asbury Park, 732-455-3275.
Through October 29: Join Rosie's Weenie Wagon, Mexi-Flip Taco Truck, Fork in the Road NJ, and others forFood Truck Wednesdays, held from 11 a.m. to 2 p.m. in Overpeck Park. The events includes free yoga and live music along with its many food options. Admission is free. Overpeck Park, 40 Fort Lee Road, Leonia.
November 7 to 16: Jersey Shore Restaurant Week invites NJ residents to enjoy three-course meals for either $20.14 or $30.14 at participating restaurants, which includes Cibo E Vino, Casa Comida, Doolan's Shore Club, and Brooklyn Bistro. The event has expanded from 56 restaurants in 2009, its first year, to more than 75 this year. For more info, call 732-859-5643.
November 9: The Freehold Food Fest takes place from noon to 5 p.m. The event, which benefits the Lung Cancer Program at CentraState Medical Center, includes food trucks such as The Outsider and The Original SoupMan, a beer garden, and live music. Admission is free. 110 Schanck Road, Freehold.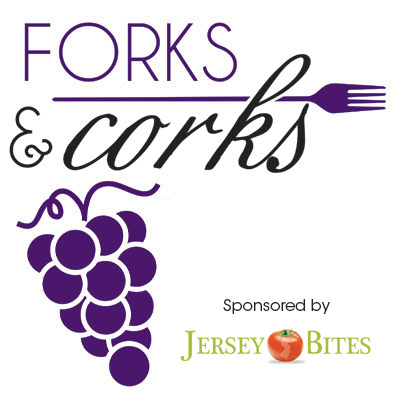 November 17: Forks and Corks combines just that – the best of food and wine in New Jersey. Sponsored by Jersey Bites, the event features more than 25 bars, restaurants and other vendors from 6 to 9 p.m. There will also be live entertainment from The Paul Marino Band and The Joey Evans Band. Tickets are $65 before Nov. 1, $75 after Nov. 1, and $700 for a 10-person VIP table. The Mill, 101 Old Mill Road, Spring Lake Heights, 732-528-4336. Sponsored Listing
Want to be featured in Foodie Things to Do? Let us know about your event! If it's a community-wide happening, like a Restaurant Week, if it's for charity, or if admission is $5 or less, we'll list it for free! All other listings can be set up through our sponsored content program. Email info@jerseybites.com for details or to share your event.