THIS WEEKEND
November 2: The Creole Girl Gala ~ A Benefit to Support Tracie Orsi-Godier will be held from 5 to 9 p.m. at The Headliner nightclub in Neptune. The event will include a gift auction with items donated from the community. Tickets are $20 and support Traci Orsi-Godier, of Ragin' Cajun Restaurant in Belmar, as she undergoes treatment with Cancer Treatment Centers of America. Headliner Night Club, 1401 State Highway 35 South, Neptune, 732-713-0813.
November 2: Down to the Bone in Randolph hosts a Bone Fire Wing challenge at 2 p.m. Participants will eat six to eight wings for the qualifying round, followed by a championship for the winners. Proceeds for the challenge go to the VT Scholarship Fund and Alive @ 25 in honor of two Randolph High School seniors who died in a car crash last summer. Down to the Bone, 1594 Rt. 10 and Sussex Turnpike, Randolph, 973-252-4227.
Every Sunday: iPlay America's GameTime Bar & Grill hosts a wing-eating contest open to anyone who's up to the challenge! The contestant must eat as many wings as possible in two minutes. The winner gets a $25 gift card to the restaurant as well as a $25 game card. GameTime Bar & Grill, iPlay America, 110 Schanck Road, Freehold, 732-577-8200.
Through November 2: Terhune Orchards offers fall harvest festivals until Nov. 2. The events features apple picking, pumpkin picking, sampling of the orchard's many products at their "food tent," and live music from noon to 4 p.m. Admission is $5 and children under 3 are free. Terhune Orchards, 330 Cold Soil Road, Princeton, 609-924-2310.
AND BEYOND
November 7 to 16: Jersey Shore Restaurant Week invites guests to enjoy three-course meals for either $20.14 or $30.14 at participating restaurants, which include Cibo e Vino, Casa Comida, Doolan's Shore Club, andBrooklyn Bistro. The event launched in 2009 with participation from 56 restaurants in 2009, and is up to more than 75 this year. For more info, call 732-859-5643 or read our more in-depth coverage here.
November 9: The Freehold Food Fest takes place from noon to 5 p.m. The event, which benefits the Lung Cancer Program at CentraState Medical Center, includes food trucks such as The Outslider and The Original Soupman, a beer garden, and live music. Admission is free. 110 Schanck Road, Freehold.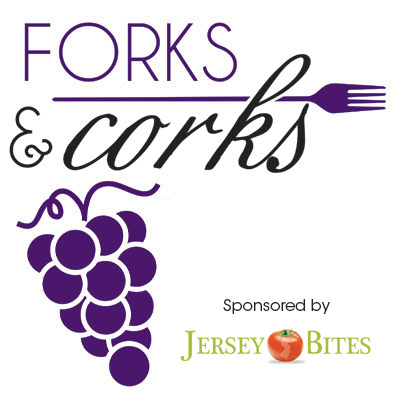 November 17: Forks and Corks combines just that – the best of food and wine in New Jersey. Sponsored by Jersey Bites, the event features more than 25 bars, restaurants and other vendors from 6 to 9 p.m. There will also be live entertainment from The Paul Marino Band and The Joey Evans Band. Tickets are $65 before Nov. 1, $75 after Nov. 1, and $700 for a 10-person VIP table. The Mill, 101 Old Mill Road, Spring Lake Heights, 732-528-4336. Sponsored Listing
Want to be featured in Foodie Things to Do? Let us know about your event! If it's a community-wide happening, like a Restaurant Week, if it's for charity, or if admission is $5 or less, we'll list it for free! All other listings can be set up through our sponsored content program. Email info@jerseybites.com for details or to share your event.