THIS WEEKEND
October 24: Pair wine, cheese, chocolate and companionship at the Ronald McDonald House of Long Branch and New Brunswick's 5th Annual Wine Tasting. Fifteen distributors will offer 80 wine choices with buffet selections. The event also features a tricky tray auction. Tickets are $80 and benefit the Ronald McDonald House, which provides ill children and their families a place to stay while undergoing treatments. Robert B. Meyer Reception Center at the PNC Bank Arts Center, Parkway Exit 116, Holmdel, 732-222-8755 ext. 30.
October 24: Veggification, a nonprofit dedicated to healthy food advocacy, partners with amp your good to offer Food Day from 1 to 2 p.m. The event kicks off the organization's An Apple a Day campaign to support healthy eating for the hungry and low-income families. For more information on New Jersey-based Food Day events, click here. Summit Area YMCA, 67 Maple St, Summit, 908-273-3330.
October 26: Langosta Lounge hosts its annual Boobs for Life event, a charitable brunch in support of those whose lives have been affected by breast cancer. From 11 a.m. to 3 p.m., guests will enjoy a three-course prix fixe brunch menu, live music by After the Reign, and ongoing prize giveaways. Tickets are $35, with $20 of the proceeds benefitting Mary's Place by the Sea, a nonprofit that provides a place for women with cancer to heal.Langosta Lounge, 1000 Ocean Avenue, Asbury Park, 732-455-3275.
October 26: Celebrate the history of a New Jersey landmark with free ice cream! Join Holsten's, famous for its final-scene-ever appearance on The Sopranos, for its 75th anniversary celebration. The classic ice cream parlor will give out free single-dip ice cream cones and raffle off several gift cards for return visits. Holsten's, 1063 Broad Street, Bloomfield, 973-338-7091. Check directly with restaurant for hours.
Through October 29: Join Rosie's Weenie Wagon, Mexi-Flip Taco Truck, Fork in the Road NJ, and others for Food Truck Wednesdays, held from 11 a.m. to 2 p.m. in Overpeck Park. The events includes free yoga and live music along with its many food options. Admission is free. Overpeck Park, 40 Fort Lee Road, Leonia.
Through November 2: Terhune Orchards offers fall harvest festivals every weekend until Nov. 2. The events features apple picking, pumpkin picking, sampling of the orchard's many products at their "food tent," and live music from noon to 4 p.m. Admission is $5 and children under 3 are free. Terhune Orchards, 330 Cold Soil Road, Princeton, 609-924-2310.
AND BEYOND
October 27: March of Dimes hosts its Signature Chefs Auction, which allows guests to dine with New Jersey's top chefs while bidding on several auction packages. Fifteen restaurants are participating along with musicians Brian Kirk & the Jirks. Tickets are $100 and benefit March of Dimes, a charity that aims to eliminate birth defects. Eagle Oaks Golf and Country Club, 20 Shore Oaks Drive, Farmingdale, 973-296-8811.
October 27 to 28: The Tri-State Food Expo is the perfect opportunity to learn about what it's like to work behind the scenes in the food industry. The conference includes demonstrations, vendors, new products, and a keynote presentation by Martha Stewart. Langosta Lounge's Chef Peter Morris will compete at the event as well. Meadowlands Exposition Center, 355 Plaza Drive, Secaucus, 508-743-8548. 
October 28: Jersey Girls Food Tours brings some of its favorite vendors to one place at its first-ever Fall Chef Showcase. The event will feature food from seven select vendors, as well as live music and local brews. Tickets are $75 and proceeds benefit The Sharing Place, a Jersey City food pantry. Art House Productions, 136 Magnolia Avenue, Jersey City, 908-420-2590.
November 2: The Creole Girl Gala ~ A Benefit to Support Tracie Orsi-Godier will be held from 5 to 9 p.m. at The Headliner nightclub in Neptune. The event will include a gift auction with items donated from the community. Tickets are $20 and support Traci Orsi-Godier, of Ragin' Cajun Restaurant in Belmar, as she undergoes treatment with Cancer Treatment Centers of America. Headliner Night Club, 1401 State Highway 35 South, Neptune, 732-713-0813.
November 7 to 16: Jersey Shore Restaurant Week invites guests to enjoy three-course meals for either $20.14 or $30.14 at participating restaurants, which include Cibo e Vino, Casa Comida, Doolan's Shore Club, and Brooklyn Bistro. The event launched in 2009 with participation from 56 restaurants in 2009, and is up to more than 75 this year. For more info, call 732-859-5643.
November 9: The Freehold Food Fest takes place from noon to 5 p.m. The event, which benefits the Lung Cancer Program at CentraState Medical Center, includes food trucks such as The Outslider and The Original Soupman, a beer garden, and live music. Admission is free. 110 Schanck Road, Freehold.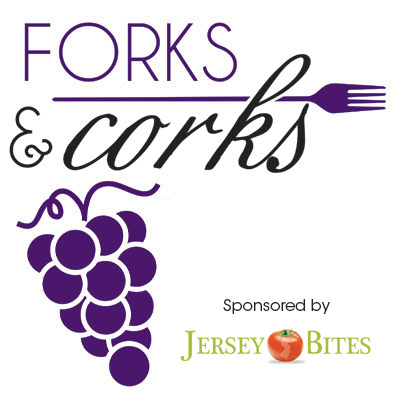 November 17: Forks and Corks combines just that – the best of food and wine in New Jersey. Sponsored by Jersey Bites, the event features more than 25 bars, restaurants and other vendors from 6 to 9 p.m. There will also be live entertainment from The Paul Marino Band and The Joey Evans Band. Tickets are $65 before Nov. 1, $75 after Nov. 1, and $700 for a 10-person VIP table. The Mill, 101 Old Mill Road, Spring Lake Heights, 732-528-4336. Sponsored Listing
Want to be featured in Foodie Things to Do? Let us know about your event! If it's a community-wide happening, like a Restaurant Week, if it's for charity, or if admission is $5 or less, we'll list it for free! All other listings can be set up through our sponsored content program. Email info@jerseybites.com for details or to share your event.